VIT celebrates Makar Sankranti with Zeal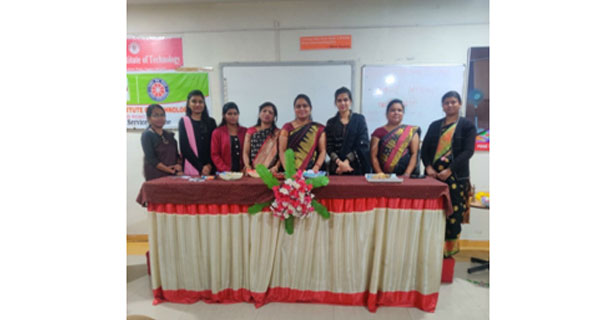 Makara Sankranti is one of the few ancient Indian festivals that have been observed according to solar cycles, while most festivals are set by the lunar cycle. It is one of the most auspicious days of the Hindu calendar. The prime reason people celebrate Makar Sankranti is to thank the sun god. It is the day when the sun heads northwards towards the Tropic of Cancer and on the day of the festival, the night and day time become equal.
The faculties of Vidarbha Institute of Technology had celebrated Makar Sankranti with a zeal by exchanging sweets made of sesame seeds and jaggery or as they call it til-gul laddoo. They all wish each other by saying that goes "til gul ghya, god-god bola" that translates to 'have these sweets and speak in a sweet manner' as the sweetness of it will dissolve all the negativity and sourness of the relationship.
The ladies of all departments were dressed up in ethnic wear and have a get-together in college Auditorium called Haldi-Kumkum they gift each other household items. .Prof. Sawarkar, Prof. Agre, Prof. Godbole, Prof. Thakre, Prof. Wankhede, Mrs. Ninave , Mrs. Lonare, Mrs. Nimbalkar and others were present for event.
Dr.Sanjay S Uttarwar, Principal , Wish VIT family a Happy Makar Sankrant.
Mr.Jitesh.N.Maheshwari (Chairman,VIT Dr.Pooja Maheshwari (Secretary, VIT) along with Dr.G.S.Natrajan (Director, VIT) has extended their best wishes to team VIT.