Video: "Poor policies of BJP government deteriorated Indian economy," says, Vishal Muttamwar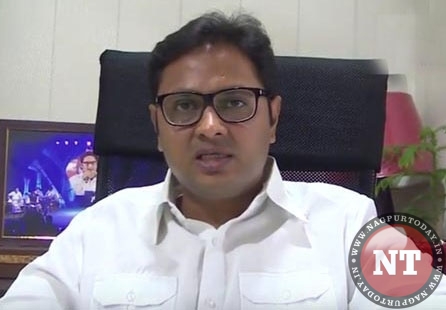 Nagpur: India is set to unveil the budget of the Financial Year (FY) 2021-22 on Monday. While boosting the economy by job-creation in unorganized sector and rural development should be the key aspect of the budget, discussed Maharashtra Congress Committee Secretary, Vishal Muttemwar, he also cracked whip on Bharatiya Janata Party's (BJP) arbitatory policies that actually attributed in deteriorating the Indian economy, way before Coronavirus pandemic.
"While government is trying hard to brush the flaws of their policies under the carpet of pandemic; several arbitatory policies – Demonetization, GST laws etc – are the actual reasons that worsen Indian economy over the course of time.
The government allotted billions of rupees from centralized banks to fraudsters like Vijay Mallya, Nirav Modi and later failed to recover the taxpayers' money from them. Besides, due to the waiver of industrialists' debt, the bank system came under threat; and these factors later adversely affected the economy of the country," says Muttemwar.
Muttemwar further asserted that the Congress party has many times told the BJP government that the economy runs on two wheels — a Formal Economy and an Informal Economy. Ever since the BJP government has come to force; it has constantly harmed the Informal Economy the most. These people have not understood yet that only the Informal Economy generates employment. In the informal sector, there are more jobs for younger people and only in MSMEs. Only 8 to 10 percent of the jobs are available in the formal sector, he said.
Watch video here: