UNITYsat Ground Stations Inaugurated by Dr. K. Sivan, Secretary/DOS, Chairman, ISRO

GHRCE Students Build SlimSatellite "GHRCEsat" (UNITYsat) and Ground Station for tracking the Launching & performance of their Satellite!
Launch Schedule: 28th Feb 2021 by PSLV- C51, ISRO & IN-SPACe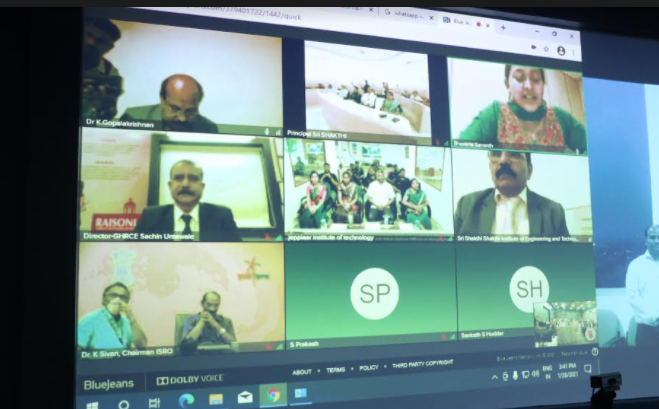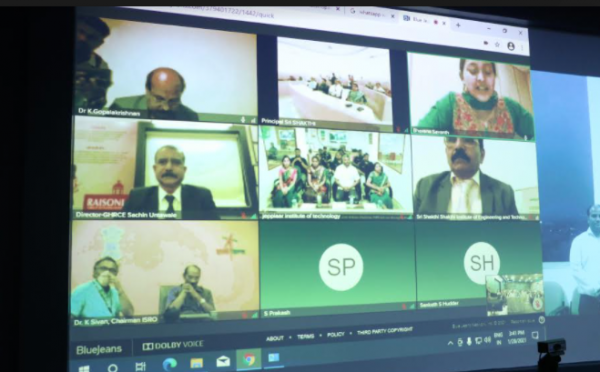 Nagpur: "You know the space research and building a satellite is still a dream for majority of the space industrialists in our country also to realize the dream of the launching Nano Satellite to lower orbit LEO need a systematic approach.", said Dr. K. Sivan, Chairman, Indian Space Research Organization (ISRO), Bangalore and Secretary, Department of Space, Government of India while delivering the presidential address in a virtual inaugural function of the Ground Stations on 28th Jan 2021.
"You have succeeded in adopting and creating as well as sustaining in building the satellite with the unique objective of the three satellite configuration for demonstrating the inter-satellite communication technology." He further stated, while expressing the happiness and appreciating the innovative mechanism brought by the efforts made by the students and faculty team at the institutions, and extended his full support for such initiatives. "I feel envy seeing the youngsters doing the job better than ISRO and thus this is my first appreciation to them." He said.
"It is learned that almost all satellite parts are locally made in a frugal and cost-effective manner, so I would say this is a first step for developing capabilities for such multiple linked satellite system. Such consolations are becoming competent in providing communication and strategic requirement and It is a National Integration." He further opined.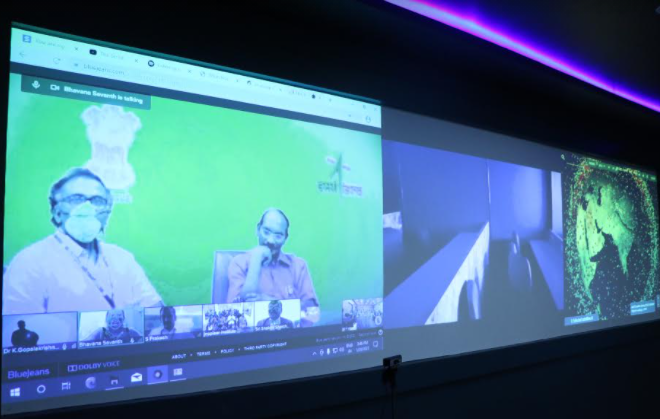 "Innovations and Opportunity goes hand in hand. And such an opportunity wherein the students can actually work on a dream project of sending the Satellite into space and that too with mentorship and support of ISRO, is the pinnacle of achievement.", said GHRCE Director, Dr. Sachin Untawale in his speech at the inaugural event.
G H Raisoni College of Engineering, Nagpur's GHRCE Satellite Ground Station was inaugurated at the hands of Dr K Sivan during this event. The Ground Stations established for UNITYsat, the combination of '3 Satellites' designed and built as a joint development by G. H. Raisoni College of Engineering, Nagpur (GHRCEsat), Jeppiaar Institute of Technology, Sriperumpudur (JITsat) and Sri Shakthi Institute of Engineering and Technology, Coimbatore (SriShakthi Sat). The ground stations located at Chennai, Nagpur and Coimbatore will be a network for monitoring the UNITYsat in orbit which will be launched by PSLV- C51. The inaugural event was conducted through an online platform wherein Dr K Sivan, Secretary, DOS/Chairman, ISRO. Dr. K. Sivan, Chairman, Indian Space Research Organization (ISRO), Bangalore and Secretary, Department of Space, Government of India Dr. Umamaheswaran, Distinguished Scientist & Scientific Secretary, ISRO (HQ) and Interim Chairman, Indian National Space Promotion & Authorization Centre (In-SPACe) was the guest of honor. Chairman RGI Group Mr. Sunilji Raisoni, Executive Director Mr. Shreyas Raisoni and Director of GHRCE Dr. Sachin Untawale were also present prominently for the event. Dr. Dusan Radosavlijevic, Founder & Head, Committee for Space Programme Development, Serbia; Dr. Gopalkrishanan, Secretary, ITCA, Bangalore; Former Eminent Scientist from ISRO & Recipient of Padma Shri Award Dr. Y. S. Rajan and Prof. R. S. Vasagam also attended the inaugural event.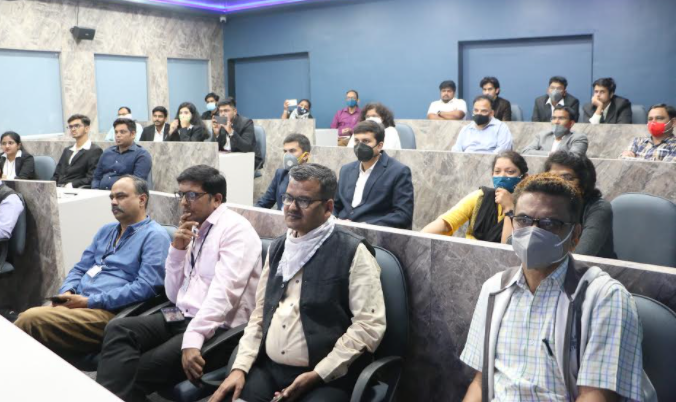 As a part of UNITYsat Program of Indo-Serbia Initiative GHRCE Students' Team initiated the Joint Development of GHRCESat with TSC Technologies Private Ltd, Bangalore from February 2020. GHRCEsat and Ground Station has been built in a "Novel and Frugal Way to Access Low Earth Orbit!" by GHRCE. The new futuristic initiative of ISRO to provide "Single Window" for all required permissions for frequency allocation, registration of objects (satellites) before launch under "IN-SPACe" which has paved way for quick realization of GHRCEsat project.
IN-SPACe is encouraging Indian Private Industries, Start-ups in Space sector and Academic Institutions to realize the dream of accessing the space in the "New Space Era" of Space 4.0!
As a part of UNITYsat, GHRCEsat along with JITsat and SriShakthiSat will be launched by ISRO-PSLV C-51 Launch station from Sriharikota. All 3 Satellites of UNITYsat are "Technology Demonstrators" at Low Earth Orbit (LEO) to test/demonstrate IoT in Space and Inter-Satellite Communication Mesh/Constellation etc are in the Qualification Test Phase and will be launched from Satish Dhawan Space Centre, SHAR, Sriharikota on 28 February 2021.
Project Mentor of GHRCE Satellite Program Dr. Sachin Untawale, Director-GHRCE, Project Coordinator Dr. Mahendra Gaikwad, HoD-IT, Dr. Milind Khanapurkar, Deputy Director, faculty and Student team of GHRCE are working hard for the launch of GHRCESat scheduled on 28th Feb 2021.