"Training the Trainers" unique lecture series on sports conducted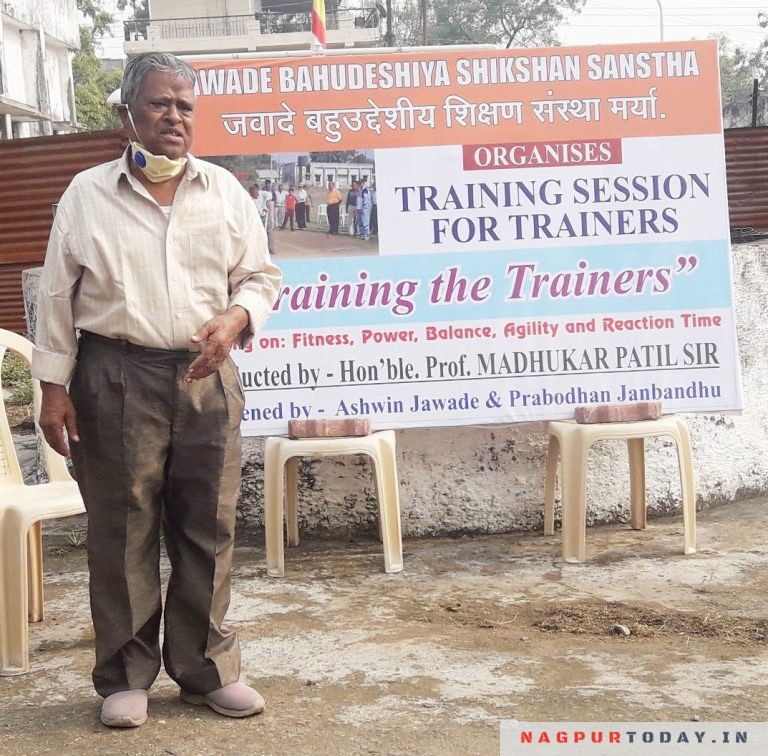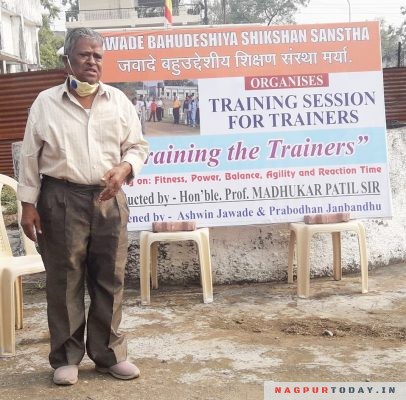 Nagpur: The First training session conducted after the Covid-19 pandemic, by Jawade Bahudeshiya Shikshan Sanstha on Sports under the unique concept of "Training the Trainers" which was free to all. An initiative by the institution to promote the quality training and coaching of trainers and coaches of Vidharbha with innovative teaching methods and techniques.
The uniqueness of this one day training event was that, it was conducted by Prof. Madhukar Patil on his 80th Birthday. The zeal and energy is still alive, since last 60 years of his sports Training and Coaching, he has conducted numerous such training sessions. He shared his experiences and explanations on the recent trends of coaching and training method.
The training was attended by more than 30 Trainers and Coaches of different games such as Cricket, Football, Badminton, Hockey, Volleyball, Atheletes, etc. Most of them appreciated the event as it is combination of old and New methods of teaching presented by Prof. Madukar Patil.
The one day training event is strickly monitored and conducted under the guidelines of Covid-19 SOP by the government. Wearing of Mask, Hand Sanitizers and Social Distancing is made available and used by all.
The topics of the session were Speed, Agility, Balance, Endurance, and positive attitude in the games.
The Program is organized by Ashwin Jawade and Prabodhan Janbandhu under the banner of "Training the Trainers". The training session was free for all, and followed by a Hi-Tea.
The students of Hon'ble Prof. Madhukar Patil have highly appreciated the zeal and enthusiasm of their mentor, for conducting such energetic sessions even at the age of 80 years. A small felicitation program is conducted after the training session, which is attended by eminent personalities of Nagpur.