The Various Types Of Loans You Can Apply For And Their Eligibility Criteria

Not all loans available in the finance sector are the same, and if you wish to borrow capital, it is imperative that you decide which loan category will be ideal is best suited to your situation.
As you compare loans, you would discover that your credit plays a crucial role in getting the loan sanctioned. It helps determine your financial credibility, as well as the terms of the loans, such as the interest rate, among others. 
Types of Loans With Their Eligibility Criteria
In this section, we've mentioned seven types of loans along with their advantages, and the eligibility criteria to secure one in the event that you need it sanctioned to meet your financial needs: 
1. Unsecured Personal Loans
People apply for personal loans for several reasons, ranging from paying for wedding expenses to consolidating debt. Personal loans can be unsecured loans, implying that you are not placing any collateral on them. 
Suitable for Debt Consolidation and Major Purchases
If you have high-interest credit card debt, securing a personal loan can help you pay it off sooner, thus reducing the risk of your credit score being affected too much.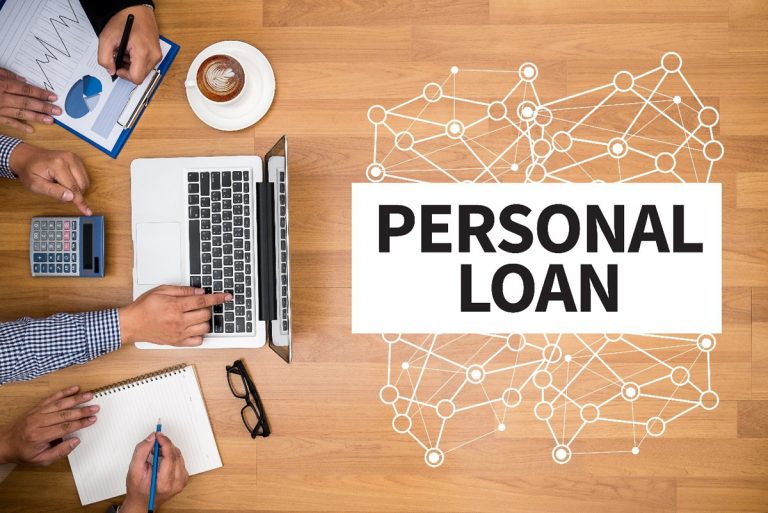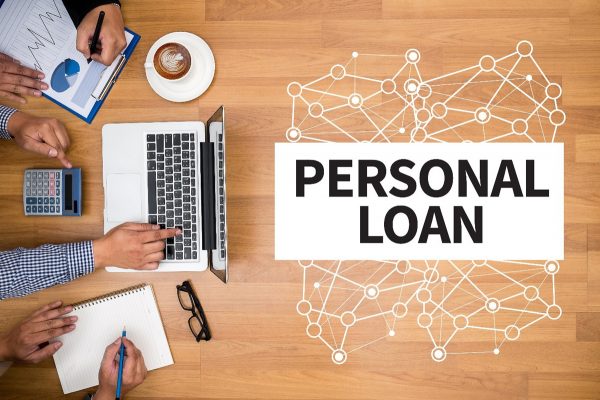 A personal loan might be an excellent choice if you wish to finance a major purchase too, such as a home improvement project, or if you intend to pay off other enormous costs such as medical bills or moving expenses.
Eligibility
Your age must lie between 18 and 74 throughout the life of the loan.
You must have been a permanent resident of the UK for three years and possess a UK personal current account.
Your annual income must be at least £10,000.
Your credit rating must be decent.
2. Secured Personal Loans
To issue a secured personal loan, you must offer some collateral, such as a car or certificate of deposit in the event that you default on your payments. 
Suitable for Lower Interest Rates
Secured personal loans attract lower interest rates when compared to unsecured personal loans, because the lender might consider a secured loan less risky as there is an asset to back it up.
Eligibility
Applicants must be 18 years of age or older

.

A decent Experian credit score.

No outstanding balance on other credit accounts

The salary of the applicant must be decent with full-time employment.
3. Payday Loans
Payday loans are short-term, high-interest loans that usually amount to a percentage of your next paycheck. Every state regulates payday lenders separately, implying that your available loan amount, loan fees, and the time left to repay might fluctuate based on when you reside. 
Suitable for Emergency Cash
Going for payday loans might be fruitful if you're faced with a cash crunch, especially mid-month, if you're out of savings, or have access to cheaper forms of credit.
Eligibility
The applicant must have a valid debit card and an active bank account
The applicant must be a UK resident
The applicant must be at least 18 years old.
Must have regular employment with a monthly wage of at least £400.
4. Logbook Loans
A logbook loan is a type of secured lending in the United Kingdom, where borrowers transfer ownership of their car, wagon or motorcycle to the logbook lender in the form of security for a loan.
Your vehicle remains in possession of the lender for as long as you continue to repay the loan. However, if you default on one or more payments, as dictated by English law, the logbook lender can seize your vehicle without obtaining a court order.
Suitable for Quick Cash 
If you own a car outright and are out of ways to borrow money, a title loan can grant you access to cash that otherwise might have been out of your reach.
Eligibility/Documentation Required
Genuine vehicle title displaying sole ownership.

Government-issued identification that matches the name on the title.

Utility bill or other proof of residency that matches the title's name.

Proof of vehicle insurance.

Current vehicle registration.

Names, contact numbers, and addresses of at least two legit references

Working duplicates of the car's keys
5. Pawn Shop Loans
A pawn shop loan also lies under the category of fast-cash borrowing. It involves turning in an item of value, such as jewellery as collateral at a pawn shop to receive an amount of its equivalent value. 
Suitable for Lesser Loan Amounts with No Credit Check
If you believe that you might not qualify for a traditional personal loan, you can consider a pawn shop loan. There is no requirement for a credit check to obtain such a loan, you can obtain £250 to £50,000 for over six months, and can make repayments anytime during your loan term.
Eligibility
The applicant must be 18 years or older.

The applicant must earn at least £750 per month.

The applicant must possess a UK bank account that accepts Direct Debits and quicker payments.
The applicant must not be presently bankrupt, or subject to Debt Relief Order (DRO) or Individual Voluntary Arrangement (IVA).
6. Payday Alternative Loans
A Payday Alternative Loan is a short-term loan provided by some federal credit unions. This loan is affordable compared to a payday loan.
There exists a cap on the interest they can charge, being 3% a month or 42.6% a year APR for England, Scotland and Wales, 1% a month or 26.8% APR for Northern Ireland.
Suitable for Lower Interest Rates
If you have a payday loan under consideration, check if you qualify for a payday alternative loan first because you will save money on interest. A federal credit union cannot charge any application fees for more than the amount to process your loan application. 
Eligibility
The applicant must be a credit union member for at least a month.

Proof of a decent income showing the ability to repay.
7. Home Equity Loans
A home equity loan falls under the secured loan category, where your home becomes collateral to borrow an enormous sum of money.
The amount that you can acquire depends upon the equity you have in your home or the difference between the market value of your home and the amount that you owe on your home. 
Suitable For Personal Loan Alternative
Since you are using your residence as collateral, your interest rate with a home equity loan might be lower than an unsecured personal loan. You can also use your home equity loan for home improvements or medical bills.
Eligibility
The applicant must be a first-time buyer.
The new build property must lie within the relevant regional price cap.
If you wish to obtain a credit builder loan, visit Creditspring online, which provides loans and makes the process immensely simplified with no hassle.
Final Words
Before you consider borrowing money, establish your budget to know how much you can afford to pay back each month. Each loan type is meant for different scenarios and charges different interest rates.
It is advisable to go through the guidelines of every loan type before finalizing and getting the loan sanctioned from your preferred bank.