"Self Defence Workshop" organised by Dr. Zakir S Khan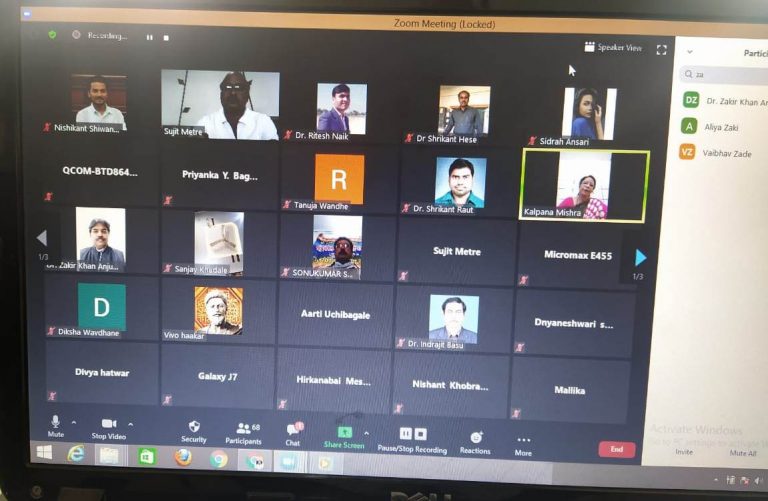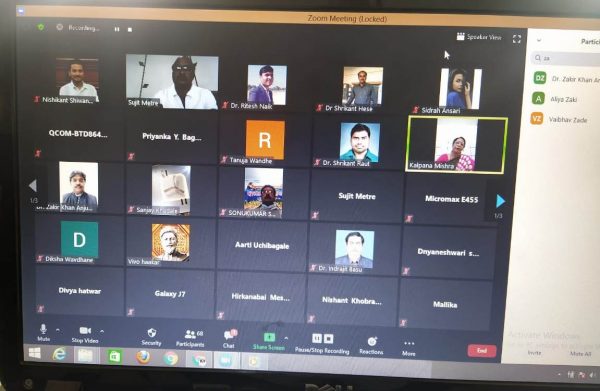 Nagpur: A week long "Online Workshop on Games: New Rules, Regulations & Benefits" has been organised from December 7 to 12 on Zoom Meeting. The workshop is being organised jointly by Department of Sports & Physical Education, S.B. City College, Nagpur, S. K.Porwal College Kamptee, Arts College, Sihora, Shri Niketan Arts Commerce College , Nagpur, D D Bhoyar College of Arts & Science, Mouda.
The Chief Guest of the program was Dr. Sujit Metre. He inaugurated the workshop and motivated the students, all participants and also congratulated all the five colleges that they have come forward and jointly organizing the one week online workshop for students during the COVID-19 pandemic globally.
The Organizing Secretary Dr. Indrajit Basu introduced the guest speakers Dr. Zakir S. Khan in the first day first session. Dr. Zakir S. Khan, Black Belt 8th Dan, Director Physical Education, Anjuman College of Engineering & Technology ,Sadar, Nagpur, only Central India's Asian Karate Federation Referee, first Indian Ph. D. in Karate from RTM Nagpur University, Treasurer, Karate Maharashtra Sports Association and President, Maharashtra Pradesh Hapkido Association ,explained his subject was "Self Defence."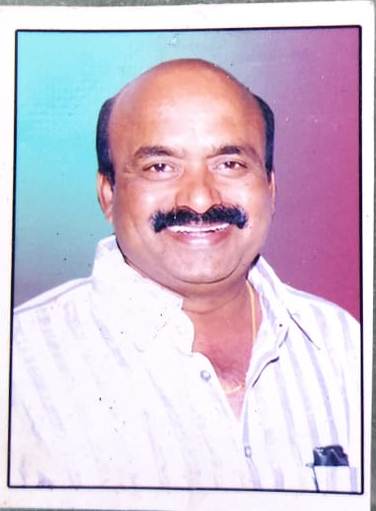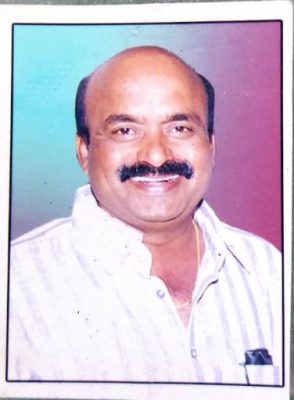 The main goal of "Self Defence Webinar Course for Girls" is to strengthen the girl's capacity to defend herself against potential attacks. Dr. Zakir Khan briefed in his session for self defense top weapons are Palm, Elbow, Nails, Head, Teeth, Knee, Shin, Toes, Heel (shoe). A "slap" is far preferable to a punch (heel of hand or knife edge) and some important tricks & methods described like Escaping From Wrist Grab, Opposite Hand, Wrist Grab: Same Hand, Wrist Grab: Both Hands, Escaping Holds From Behind, Hold From Behind, Front Bear Hug, Escaping From Front Choke, Hammer Strike, Groin Kick, Heel Palm Strike, Elbow Strike, Alternative Elbow Strikes, Escape From A 'Bear Hug Attack', Escape With Hands Trapped, Escape From Side Headlock. Dr Khan also shared a Self Defense Video Clip, very useful for Girls Self Defense. He also added in his session Self Defence Safety Equipment like Personal Alarm Wristlet, Personal Alarm Keychain, Mace Pepper Guard Defense, Pepper Spray, Exquisite Purse Defense Pepper Spray & Clutch Pepper Spray.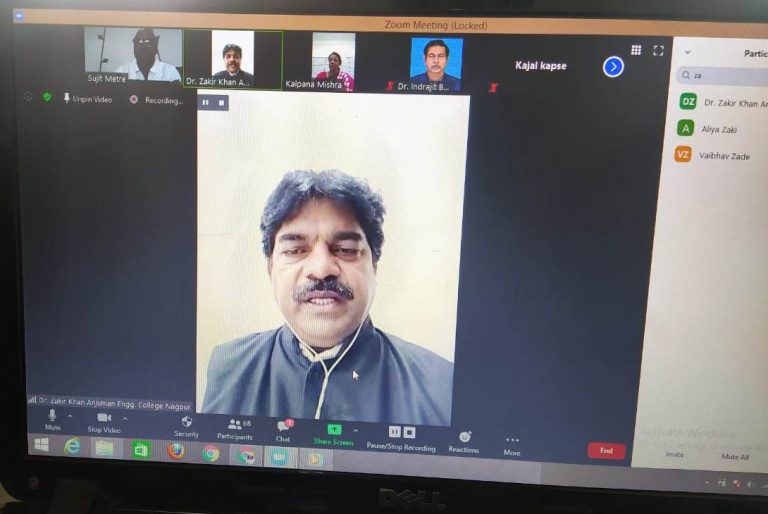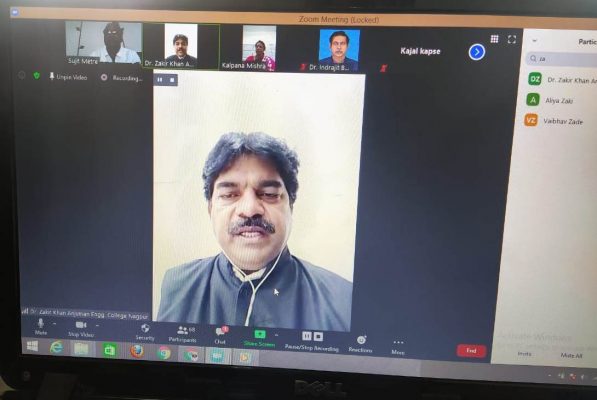 A large number of participants learned self defence techniques during the session. The workshop was successfully organised with the hard work & dedicated effort of whole organizing committee members, Organizing Secretary Dr. Indrajit Basu, Organizing Convener Dr. Sanjay Choudhary, Organizing Co-Convener Dr. Jaikumar Kshirsagar & Organizing Joint Secretary Dr. Prashant Khalatkar and Organizing Committee members Dr. Rajesh Alone, Dr.Prashant Bambal, Dr. Jayant Ramteke, Prof. Kalpana Mishra & Prof. Mallika Nagpure. The event was conducted and vote of thanks proposed by Prof. Kalpana Mishra.