Nagpur: RJ Farhan's birthday was celebrated with great fanfare at Dusk & Dawn on Mount Road on May 4th. The event was attended by a plethora of Farhan's colleagues from the Radio, Media, Entertainment, and Event industry.
The party was an exciting affair, with music and entertainment galore. The highlight of the evening was the fantastic performances by singer Darryl Grant, singer Faizan Ahemad, and keyboardist Nikhil Gajbhiye, who enthralled the guests with their chartbuster songs. Percussionist Josh's drumming skills only added to the energetic and upbeat atmosphere.
The Mirchi team was also there to support Farhan, who was a former Anchor of Nagpur Today. The guests also had the opportunity to showcase their moves when DJ Skills performed and the dance floor was filled with enthusiastic guests grooving to the beats of the music.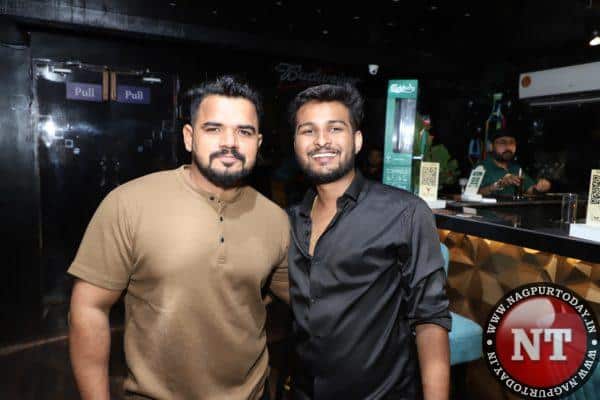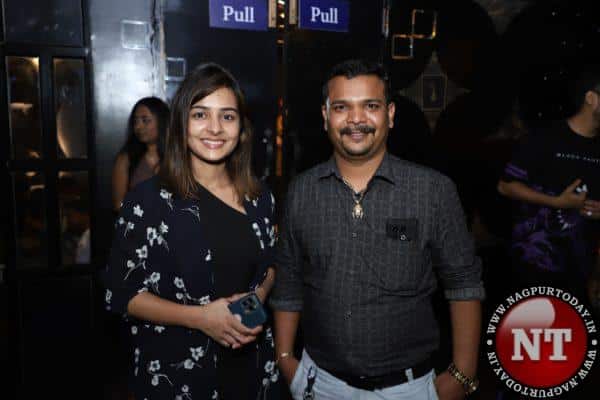 Anchors Denny, Shruti Thakur, and Puja Singh kept the audience engaged throughout the night. Food bloggers Pratiksha and Ruchika Asatkar, along with Journalists Surbhi Shuirpurkar, Ravikant Kamble, Vinay Pandey, Shubham Nagdeve, and Varun Jangade, Admin, Nagpur News, Nagpur's largest news and informative Instagram page, along with ace Videographer and Photographer Bhavesh Mahhalle were also present on this occasion.
The guests enjoyed an array of delectable food and drinks served by the staff of Dusk & Dawn. The restaurant's exquisite cuisine, coupled with the lively atmosphere, added to the overall enjoyment of the evening.
The guests' dance moves were impressive, and the party atmosphere was infectious, with everyone having a great time. The birthday boy, RJ Farhan, was showered with gifts and well-wishes from his colleagues and guests. His colleagues, RJ Yash, RJ Dheeraj, RJ Rajan, RJ Anurag, RJ Shruti, and MJ Nick, expressed their appreciation for his dedication and hard work in the radio industry.
The celebration was a perfect way to mark the birthday of RJ Farhan, with great music, delicious food, fun, and laughter. The evening was enjoyed by all who were present, and it will undoubtedly serve as an inspiration for future celebrations.