Provincial Nissan Delivers 25 All New Nissan Magnite SUVs as a part of Nissan's Celebration of India's 72nd Republic Day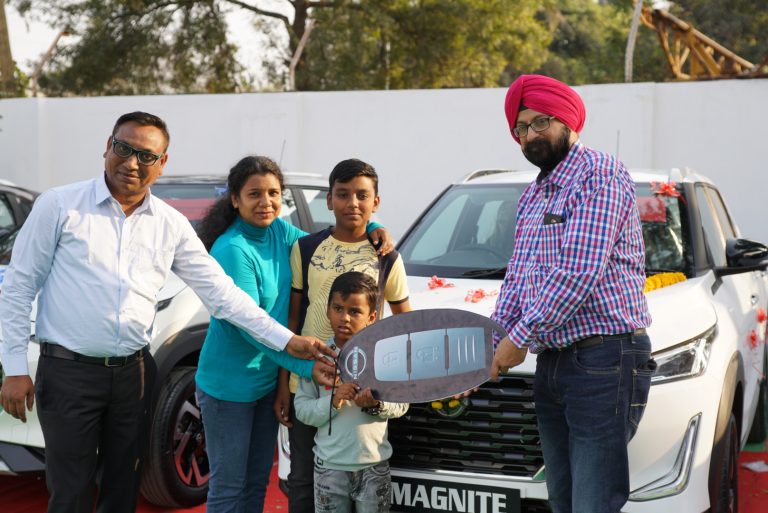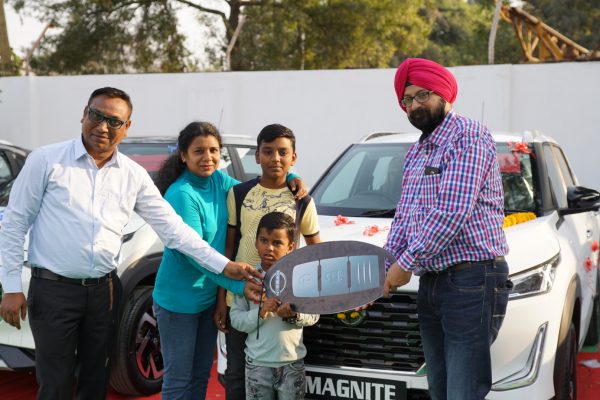 Japanese carmaker Nissan India has delivered over 720 Magnite SUVs to customers across dealerships in the country as part India's 72nd Republic Day celebrations.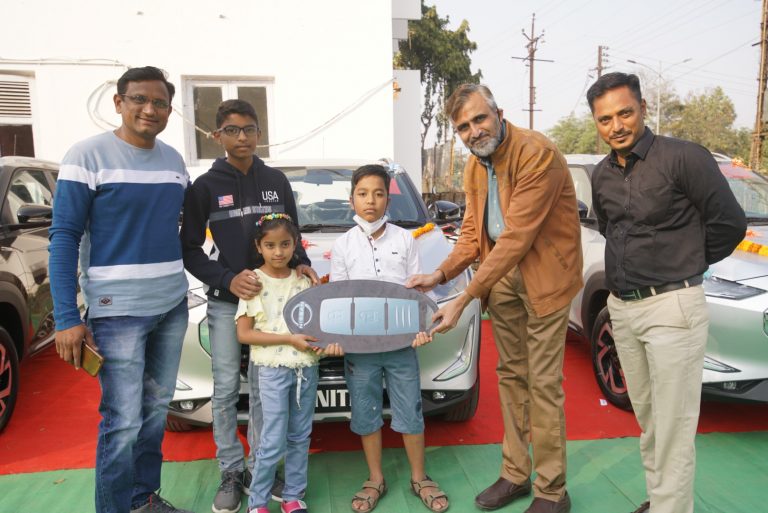 The company says this milestone is part of its commitment for the Indian market, Mr. Rakesh Srivastava, MD, Nissan Motor India said: "On the joyous celebration of India's 72nd Republic Day, the Nissan India family commemorated this special occasion with 720-plus deliveries of the all-new Nissan Magnite, an SUV built on the philosophy of 'Make in India, Make for the World.' We thank our customers for their overwhelming response, our dealer partners for their immense support and congratulate every Indian on this special day!"
As a part of this celebration Provincial Nissan, Nagpur had delivered 25 Nissan Magnite Cars in a Single day on the eve of Republic Day from their premises at Central MIDC, Hingna Road MIDC, Nagpur.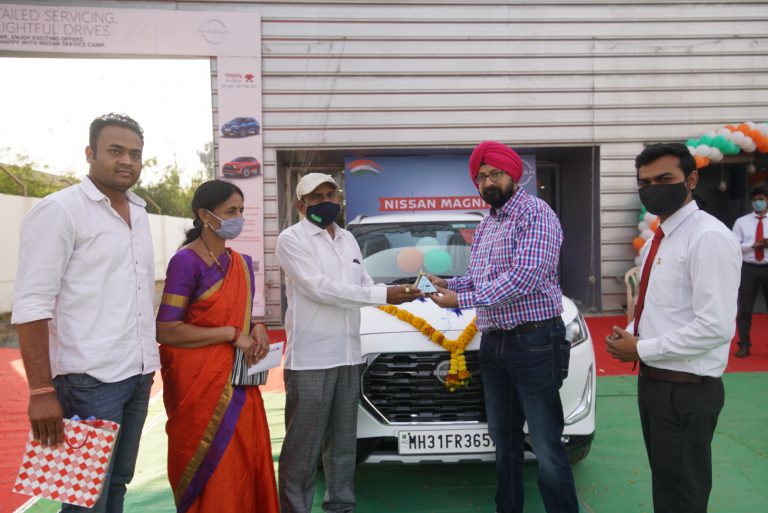 On the occasion all 25 Customers had visited with their family. Happy moments were shared by customers saying that, Getting vehicle in such a good ceremonial atmosphere is a nostalgic moment for them. Nissan Magnite is a good value for money car and a fantastic vehicle.
On the occasion Mr. Gurmeet Singh Suri, CEO of Provincial Group, Mr. Sharad Dwivedi, Sr. GM of Provincial Group, Mr. Prasad Thakare Sr. GM Provincial Nissan, Mr. Vikas Deshpande, GM – Sales Provincial Nissan, Mr. Rajji Nair – Sales Manager, Provincial Nissan and Entire Staff of Provincial Nissan was present.
For Further Details about Nissan Magnite Pleased contact: Provincial Nissan, G-17/18, Central MIDC Road, Hingna Road MIDC, Nagpur or Call on : 7447416232/233.