Penalty on water bills to be waived significantly: Zalke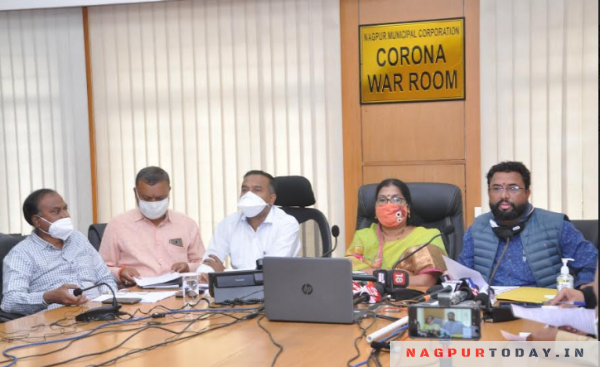 Nagpur: Similar to the 'Abhay Yojana' scheme concerning property tax, a scheme will also be implemented by the Municipal Corporation to deal with cases of overdue water bills. According to this scheme, the penalty on water bill will also be waived off significantly, informed Vijay Zalke, Chairman of the Standing Committee and Water Supply Committee of NMC and Municipal Commissioner Radhakrishnan B at press conference.
A press conference was held on Tuesday at the Chhatrapati Shivaji Maharaj Administrative Building at the NMC headquarters.
Mayor Sandeep Joshi too participated in the meeting through video conferencing. Deputy Mayor Manisha Kothe, Standing Committee Chairman Vijay Zalke, ruling party leader Sandeep Jadhav, Municipal Commissioner Radhakrishnan B, Additional Commissioner Jalaj Sharma, Tax Committee Chairman Mahendra Dhanvijay, Senior Councillor Dayashankar Tiwari, Deputy Commissioner in charge Milind Meshram, Superintendent Engineer Shweta Banerjee, Executive Engineer Manoj Ganvir and others were present on the occasion.