Nagpur: Ambazari police on Wednesday arrested the owner of a weekly newspaper on the charges of extorting Rs 12.50 lakh from an office-bearer of Maharashtra State Chemists & Druggists Association who is also a medicine dealer and also threatening him to implicate in molestation case. A woman has also been booked by the cops in this connection.
The accused have been identified as Ajay Badrinarayan Soni (45), resident of Vignaharta Ganesh Apartment, Mate Chowk and owner of weekly newspaper 'Pharmacist Times' and Kalyani Wagh (30).
A resident of M 2-3, Khare Chambers, Gokulpeth, the complainant Mukund Dattatraya Dube (48) told police that he is Vice-President of Maharashtra State Chemists & Druggists Association (MSCDA). He is also a wholesaler and retailer of medicines and owns a Medical Shoppe at Medical College Square and a depot — Elite Logistics — at Adarsh Nagar, Wadi. In March last year, the accused Soni was in dire need of money and he demanded Rs 12.50 lakh from Dube. Being known to him, Dube had given him the amount. The money was deposited in the account of 'Pharmacist Times'.
However, Soni did not return the money. The accused Kalyani Wagh, who worked as Soni's assistant in 'Pharmacist Times', had also met Dube in his Dhantoli office a few months ago. At that time, accused Kalyani had told Dube that she left 'Pharmacist Times' as she was being 'used' by accused Soni and he did not give any proper remuneration. Kalyani had told Dube that her mother's health was not good and she needed money for her treatment. She promised to return the money to Dube by working in his 'Vidarbha Swasth Samachar'. Dube then had given her Rs 1 lakh for her mother's treatment.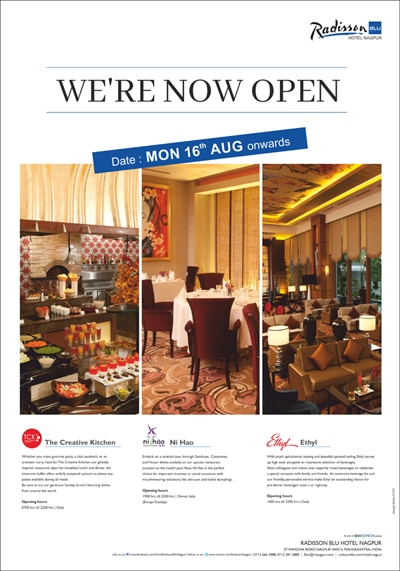 However, when Dube asked the accused Ajay Soni and Kalyani Wagh to return his money borrowed by them, they bluntly refused do so and also abused him. After Dube told Soni and Kalyani that he would sue them, they threatened to implicate him in a criminal case. On May 18, the accused Soni posted a message on a WhatsApp group defaming the Vice-President of MSCDA without mentioning Dube's name. On May 23, Ajay sent SMSes defaming Dube. Around 7.30 pm, the same day, Soni came to a stall in Ram Nagar near Hanuman Mandir where Dube was having a tea. Soni demanded Rs 10 lakh and threatened to implicate him in a criminal case. He told Dube to come to his Ravi Nagar office and hand over the cash.
Fearing more trouble, Dube went to his office and handed over Rs 1 lakh to him. Soni again threatened Dube of dire consequences if he failed to give the remaining Rs 9 lakh within two days. On May 25, a person named Sanjay Khobragade told Dube that he had received a call from accused Ajay Soni and the latter wanted to discuss the matter to prevent his defamation. Dube, Sanjay Khobragade, and two other persons went to Parmanand Medical Stores, Sitabuldi, as told by Soni.
The accused Soni, Kalyani and another man were already present at the medical stores. The accused Ajay Soni threatened Dube that he should forget the amount taken by him otherwise he would defame him in the State. As the accused Soni was continuously harassing him for money, Dube finally lodged a complaint with Ambazari police in this regard. But the accused Ajay Soni continued demanding Rs 9 lakh from Dube. When he refused, the accused Soni, in connivance with the accused Kalyani Wagh, lodged a fake complaint that he outraged her modesty.
After conducting preliminary investigation following Dube's complaint, Ambazari PSI Khare booked the accused Ajay Soni and Kalyani Wagh under Sections 384, 406, 500, 34 of the IPC. The accused Ajay Soni has been arrested. Further probe is underway.