Narayana Vidyalayam fleece parents of Rs 7.59 cr, DDE orders to return extra fee within a month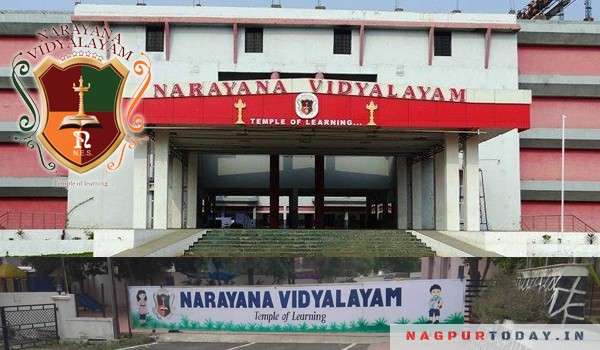 Nagpur: Narayana Vidyalayam, one of the prominent schools located at Chinch Bhuvan off Wardha road in Nagpur had collected additional fees of over Rs 7.59 crore in three years, as revealed in an investigation conducted by Deputy Director of Education after vigilant parents took up the matter. As the irregularities came to fore, the school has been directed to return the amount within a month. The move has caused a stir in academic circles.
The parents group had lodged a complaint with the Education Officer and the Deputy Director of Education alleging that Narayana Vidyalayam was charging exorbitant fees. On the basis of these complaints, the Primary and Secondary Education Officers constituted an inquiry committee on September 2. School Education Minister Bachchu Kadu ordered an inquiry into the matter at a review meeting on October 27. The committee had sought information from the school about the fees from 2012-2014.
Finally, while examining the documents submitted by the headmaster, it came to light that an additional amount of more than Rs 7.59 crore was taken from the parents of the students during the period of three years from 2017-18 to 2019-2020. According to the Maharashtra Educational Institution Fee Regulation Act, the session fee is one month's tuition fee. However, Narayana Vidyalaya received more than that.
Relevant instructions were issued by Deputy Director of Education Anil Pardhi after a thorough inquiry in this regard.