Nagpur traffic dept ups action against violators after CP's warning signal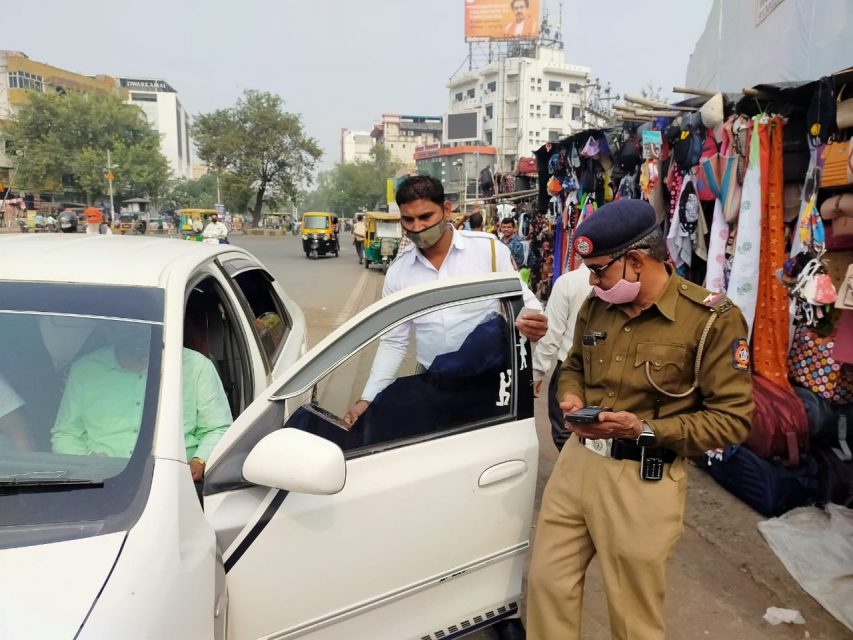 Nagpur: Following Commissioner of Police (CP), Amitesh Kumar's warning to the officials of Nagpur Traffic Police, the department came heavy on traffic violators in the city on Thursday. CP Kumar had on Wednesday reprimanded the traffic branch in strong words and asked to improve the traffic movement in the city.
He has warned the officials of strict action if the traffic branch fails to improve the traffic system in the city. This warning by the CP has caused unrest among the officials of the traffic department.
Road constructions at snail's speed, erratically driven vehicles and no sight of traffic cops has led to nagging traffic jams in various junctions in the city. Be it morning or night, one can easily see everlasting traffic jams, putting commuters in fix on a daily basis. Despite continued complaints, the plight of the locals is left unheard by the Administration. Fed up with the chaos, many times citizens themselves took up the job and started guiding the vehicular traffic in the area.
Annoyed over such sloppy traffic management, the Top Cop has sought strict complacence of traffic rules and ensure smooth traffic movement in the city.