Nagpur teenagers cut birthday cake with sword, arrested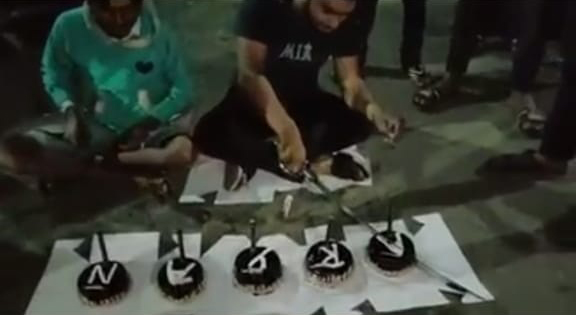 Nagpur: The DB Squad of Ambazari Police has arrested two youths — a 19-year-old and a 21-year-old — for allegedly cutting cakes with a sword as part of his birthday celebrations, on Thursday.
The action was taken following secret information received by Ambazari DB Squad comprising API Anchal Kapoor, PSIs Ashish Kohle, Sharad Mishra, Constables Santosh, Ankush, Amit and Ashish.
The accused identified as Aryan Prakash Bhende (19), a resident of Hill-top near auto stand and Rushab Rakesh Kumre (21), a resident of Ajay Nagar, Ambazari Tekdi celebrated their birthday on Thursday.
In the wee hours that day, the duo and their friends brought cakes as part of the celebrations. The accused duo then took out a sword and cut the cakes in the presence of his friends. The photos and videos of the act went viral on WhatsApp, Facebook and other social media platforms.
Following which cops made the arrest. An offence under relevant sections of the Arms Act.
The action was supervised under the directives of DCP Zone 2, Vinita Sahu and PI Ambazari Narendra Hiware.