Nagpur sees 400 new Covid-19 cases, 8 deaths on Dec 7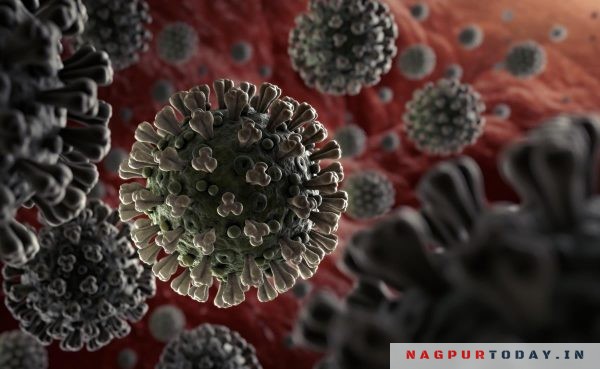 Nagpur: Monday the December 7 witnessed 400 new cases of Covid-19 and 8 deaths in Nagpur district.
The cases reported in rural areas are 50, while the city registered 350 new positive cases. With these the cumulative positive cases reached 1,13,507. With 363 becoming corona-free in one single day the cumulative recovery reached 1,05,517. On Monday, the district witnessed 8 COVID-19 deaths, of which one death was reported in Nagpur rural and 7 in Nagpur city. With these the cumulative deaths reached 3,218. The recovery rate witnessed slight improvement of 0.01 percent. The Recovery percentage reached 91.81% still below the national average almost by three per cent. With low recovery, the active cases further increased to 5,666.
The day saw low testing, less by 2,000 than it was in the last four days. With Nagpur rural reporting 598 testing and urban registering number of testing at 3,059, the number of testing in one single day reported is 3,657.
As far as Vidarbha region is concerned, a total 35 Covid deaths were reported on Monday. More than 35 deaths reported last time was on October 26. Entire November and seven days of December had not reported so many Covid deaths. On the other hand, Covid-19 cases continued to reduce significantly as only 745 new cases were reported on Monday.
The number of deaths increased because many patients, especially those from periphery, are reporting at a critical stage. The casualties include Bhandara 4, Gondia 4, Chandrapur 4, Wardha 3, and Gadchiroli 3.