Deceased doc gave lethal doses to kill hubby, two kids, reveals DCP probe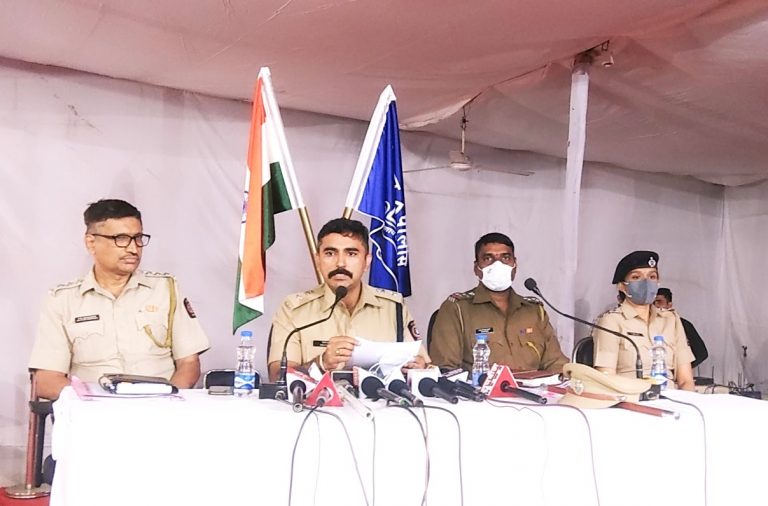 Nagpur:  The three-month long investigation into the sequence of events leading to the death of four members of a family — a couple and their two children, who were found dead at their home in Koradi last August  – indicated that the woman was the one who pulled the curtains down on their lives.
"Dr Sushma Rane had killed her husband Dhiraj Rane, son Dhruv (11) and daughter Vanya (5) by giving them overdose of Succinylcholine (Sucol) injections and later ended her life by hanging herself from a ceiling fan on August 18. Husband's alcohol addiction, his doubting and strange behaviour led Dr Sushma to take the extreme step," informed Deputy Commissioner of Police (DCP) Zone V Neelotpal here on Wednesday.
Dhiraj Rane, 42, a lecturer in a reputed college, his doctor wife Sushma, 40, and their two children, 11-year-old Dhruv and five-year-old daughter Vannya, were found dead in their home in the Om Nagar locality. While Rane and the two children were found dead on a bed in one room, Sushma was found hanging from a ceiling fan in an adjacent room. A syringe and a suicide note were found on the bed, said police.
During investigation relatives of Dr Sushma had told the police that Dhiraj was mentally harassing Dr. Sushma and used to pick fight with her on petty issues. Dhiraj used to suspect over Dr Sushma's fidelity and had diverted all her incoming phone calls to his mobile phone. "She was not even allowed to talk with her family members on a mobile phone," the DCP said.
Sushma got a partially-used vial of a medicine used as muscle relaxant, anesthesia and a syringe from a nurse on some pretext. She apparently used this to kill her husband and two children, before she hanged herself.
The police had recovered two syringes from the bedroom where the bodies of the three persons were lying; a used syringe and a vial of Sucol found in the backyard of the house; empty liquor and beer bottles were also recovered from the house. An offence under Section 302 of IPC was registered at Koradi police station against Dr. Sushma Rane. ACP P M Karyakarte, PSI G B Kankal, WPSI Jagtap were present in the press conference.