Nagpur district registers 1st case of bird flu in Waranga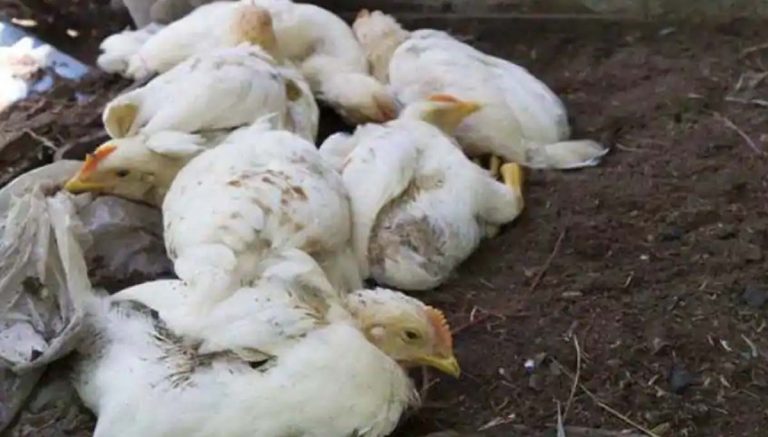 Nagpur: Bird flu in poultry birds has been confirmed inWaranga area of Nagpur district here on Tuesday. The results of the testing of samples submitted earlier have been received from the National Institute of High Security Animal Diseases (NIHSAD), Bhopal and the sample of Waranga has been found positive for Avian Influenza.
"We have send five samples from Nagpur district to Bhopal in which only one sample of Waranga has been found positive," District Collector Ravindra Thakare to The Hitavada. About 650 poultry birds were found dead in a poultry farm situated in Waranga near Butibori a few days ago. Thereafter, district administration collected samples and send it to NIHSAD. "The culling operation of the epicentre has been done in the periphery of 1 km from the site," said Thakare.
We are going to start the surveillance work in the area of 1- 10 km from the epicentre. The disinfecting process will also start from Wednesday, said Collector. Surveillance work is continued at the places where positive results have been reported in other species of birds excluding poultry. "The epicentre is in the remote area which is near to forest land.
We will check the surveillance in the forest land too to check the status of birds there," he added. "There is no need to be panic because the incident reported in a local area and we controlled the situation at early stage," Thakare added. He said, "We have restricted any kind of sale of poultry products from the epicentre to other places.We are also taking all type of precautions to avoid to spread it at other places."
In order to contain the incidences of Bird Flu without delay, the exercise of the powers conferred under Prevention And Control of Infectious and Contagious Diseases in Animals Act, 2009 for the prevention, control and eradication of Avian Influenza, Government of Maharashtra has conferred all its powers on all the District Collectors within their local Jurisdiction in the state of Maharashtra vide notification dated Jan 12.
The process of declaration of "Alert Zone" in an area of mortality in Poultry birds, suspected to be died of Bird Flu and ensuring necessary precautions and preventive measures are undertaken under these conferred powers, by local administration.