Nagpur CA Konnect, the mobile app is need of the hour – CA. Lalit Bajaj, Chairman WIRC, ICAI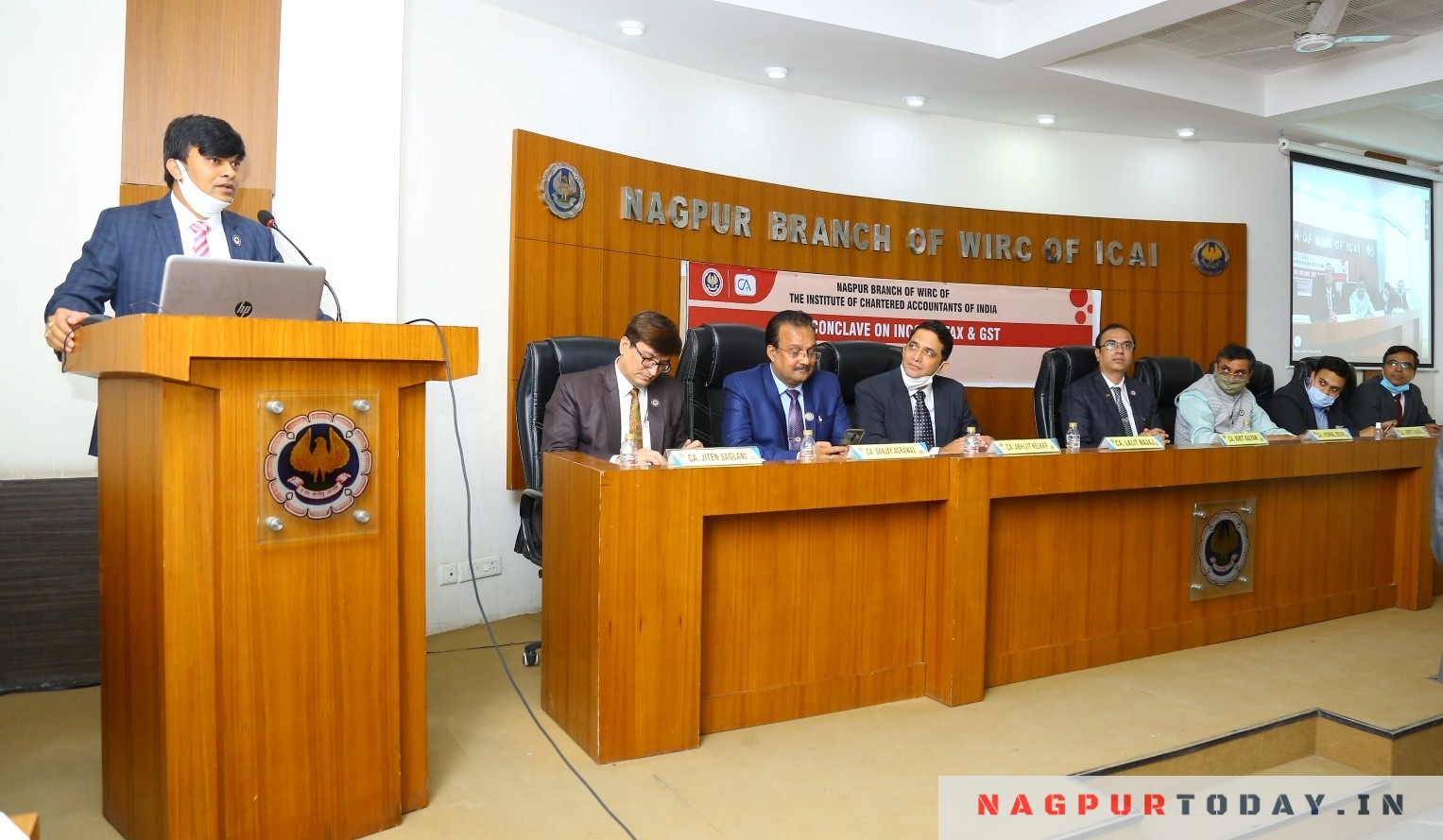 Nagpur Branch of ICAI, recently had the opportunity to interact with the Office Bearers of WIRC and felicitate them, on the occasion. While talking to Chartered Accountant Professionals, in the Inaugural Event, as a chief guest, CA. Lalit Bajaj stated that, measures and policies of Government during the COVID Phase, are really appreciable. Further, it's good to note that, business cycles are getting revived. Comparison of GST Collections of current two months with that of the earlier year also is indicating the same, he remarked.
CA. Lalit Bajaj, WIRC, was glad to share that the Live Helpdesk at WIRC, has been made operative and is becoming instrumental in helping the students and members to get their issues resolved in an effective manner at WIRC of ICAI. He appreciated the efforts of Team Nagpur, in the matter of serving the fraternity, in the best manner possible, even in challenging times. He was happy to find that the mobile app being Nagpur CA Konnect, available on play store and being inaugurated, is going to enhance the effectiveness of communication with members and in real sense is the need of the hour. The features that are there in the app, prima facie seems to cover all possible needs in the matter of communication, he conveyed. He was happy while presenting memento, to find due recognition of – Nagpur CA Covid Helpline Group, by Nagpur Branch, which rendered services for members and their family in the tough times of COVID phase.
On this occasion Western India Regional Council (WIRC) office-bearers CA. Vishal Doshi (Vice-Chairman – WIRC) & CA. ArpitKabra (WICASAVice Chairman, WIRC) were guests of honor. They also shared their words of wisdom on the occasion.
CA. Kirit N. Kalyani took the opportunity to thank the dignitaries. He shared his proud feelings to come up with a mobile app – Nagpur CA Konnect. CA Kirit Kalyani briefed about the mobile app. He conveyed that the mobile app – Nagpur CA Konnect, will be ensuring access of data of members, only by registered members of Nagpur. OTP or email-based verification will take care of due authentication. Further, the app will be able to update members and students with respect to all events, activities, updates, etc. at Nil Cost. Even the members and students will be able update their membership data on a real-time basis. This in effect will enable Nagpur Branch to come with Members Directory, which will be uptodate on all counts, Chairman informed.
In the second phase, Placement Services for Newly Qualified Members and for Articleship requirements of Students are going to be taken care of, through the Konnect app, Chairman informed. The app will enable the members to have relevant details, available through mobile and no need of going through mails, etc. would be required, Chairman CA KiritKalyani, added.
CA. AbhijitKelkar, Regional Council Member from Nagpur in his brief remarks stated that the mobile app has been planned after proper planning and due discussion. The same is going to enable the members to stay effectively connected at all times. He wished all good luck to the efforts of Branch under the leadership of CA KiritKalyani.
CA. SaketBagdia, Vice Chairman Nagpur Branch, coordinated the inaugural session. Prominently present on the occasion were CA JitendraSaglani, Secretary, CA Sanjay M. Agrawal, Treasurer, CAAkshayGulhane, Chairman WICASA, Galaxy of Past Chairmen including CA. Rajesh Loya, CA O. S. Bagdia, CA Mahesh Rathi, CA. Julfesh Shah, CA. Satish Sarda, CA. KavitaLoya, CA Ashwini Agrawal, CA. SwapnilGhate, CA. Sandeep Jotwani, CA. Umang Agrawal and around 50 CA Members.