Middle-aged woman relieved of gold chain in Trimurti Nagar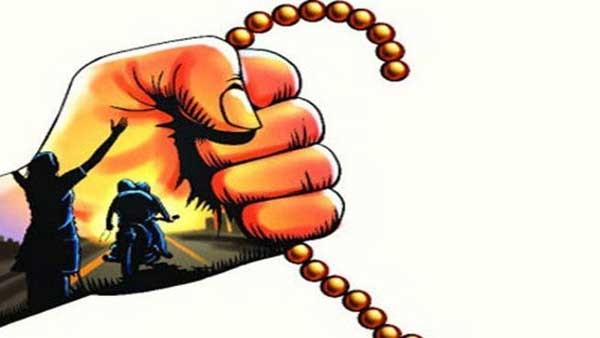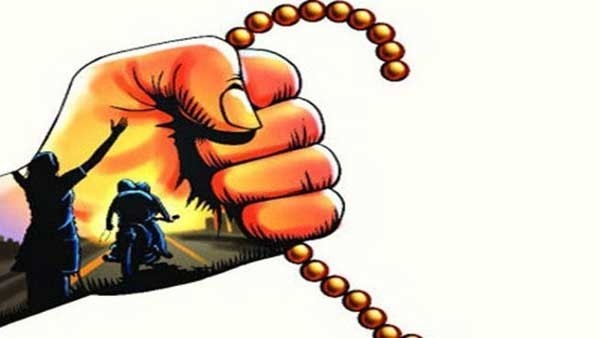 Nagpur: Pratapnagar Police have booked two unidentified bike borne miscreants allegedly for snatching a gold chain of a middle-aged woman here, in Trimurti Nagar on Thursday night.
In her complaint, a 54-year-old, Rekha Bhagwandas Sukhija, a resident of Malviya Nagar, Khamla, told cops that she along with her daughter-in-law, Nirvi Vijay Sukhija were out in Trimurti Nagar on Friday.
At around 8 pm when the duo were crossing Candle Light Restaurant, under Pratapnagar Police Station, two bike-borne miscreants (aged between 25-30) snatches away Rekha's gold chain worth ₹ 80,000. Though, the duo tried to chase the accused, however, the miscreants zoomed away from the spot.
Based on the complaint lodged by Rekha, cops have registered an offence of theft and launched the manhunt of the accused.