Magaswargiya Karmachari Sanghatna thanks Dr Raut over seventh pay commission's implementation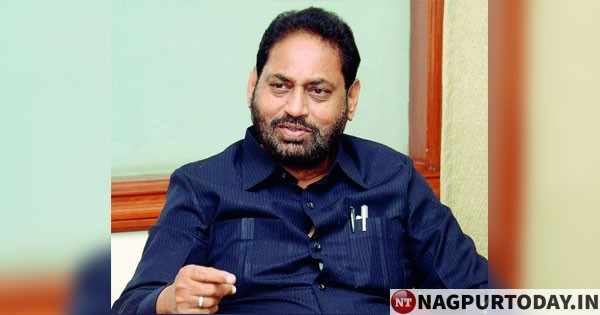 Nagpur: NMC's Magaswargiya Karmachari Sanghatna expressed gratitude to Energy Minister and Guardian Minister of Nagpur district Dr. Nitin Raut over his role in the implementation of the seventh pay commission. Many memoranda had been submitted by the Nagpur Municipal Corporation's Magaswargiya Karmachari Sanghatna regarding the implementation of the Seventh Pay Commission for the employees of Nagpur Municipal Corporation.
Maharashtra Energy Minister and Nagpur District"s Guardian Minister Dr. Nitin Raut took initiative in this regard and followed up the matter with the government. He held a meeting in this concern with the CM and other ministers and officials explained the seriousness of the issue to them. Finally, the issue of implementation of 7th pay commission for the employees of the Nagpur Municipal Corporation was resolved.
A circular in this regard was issued on December 8 by the Urban Development Department. A delegation under the leadership of Ashok Kolhatkar, Secretary of Nagpur Municipal Corporation Magaswargiya Karmachari Sanghatna felicitated Dr. Nitin Raut with a bouquet of flowers.
On the occasion executive Engineer Rajesh Bhootkar, Rajesh Rahate, Library Superintendent Alka Gawande, Engineer Kalpana Meshram, Pandurang Jagtap, Vishal Sheware, Vinod Dhanvijay, Jayant Bansod, Vinod Raut, Adhir Bansod, Adv. Amol Ramteke, Rajesh Wasnik and many others were present.