Lions Club comes up with home care for elderly, disabled in Nagpur

Nagpur: Lions Club International District 3234H1 is introducing Home Health Care Services for elderly and disabled people. These services shall be provided by certified female health care workers at the beneficiary's home.
The initiative has been taken up by Lion Ashwani Kumar Rattan, District Chairperson Skill Development who hails from Lions Club Kamptee Central. In this regard District Governor Lion Advocate Sandip Khandelwal MJF inaugurated this project on 21st December 2020. On this occasion the President of Lions Club Kamptee honoured the dist. governor who was also welcomed by Rattan.
Ln Ajay Agrawal Secretary of Kamptee club Kamptee central gave a welcome speech. Dist. Governor in his inaugural speech said that this project by serving humanity is like serving God. He appreciated the project and efforts taken by Ln Pratima Rattan and ln Aakash Rattan for working hard on this project.
Ln Ashwani Kumar Rattan briefed about this project and said that he is training 200 girls in GDA (General Duty Assistant) at Teka Naka and Mankapur . These girls get 2 months training and one month OJT in hospitals. They are all certified by NSDC and are capable of handling these patients. A team of experts is there to give backup support to these nurses. These girls work 12 hours shifts i.e from 8.00 am to 8.00 pm and from 8.00pm to 8.00 am accordingly.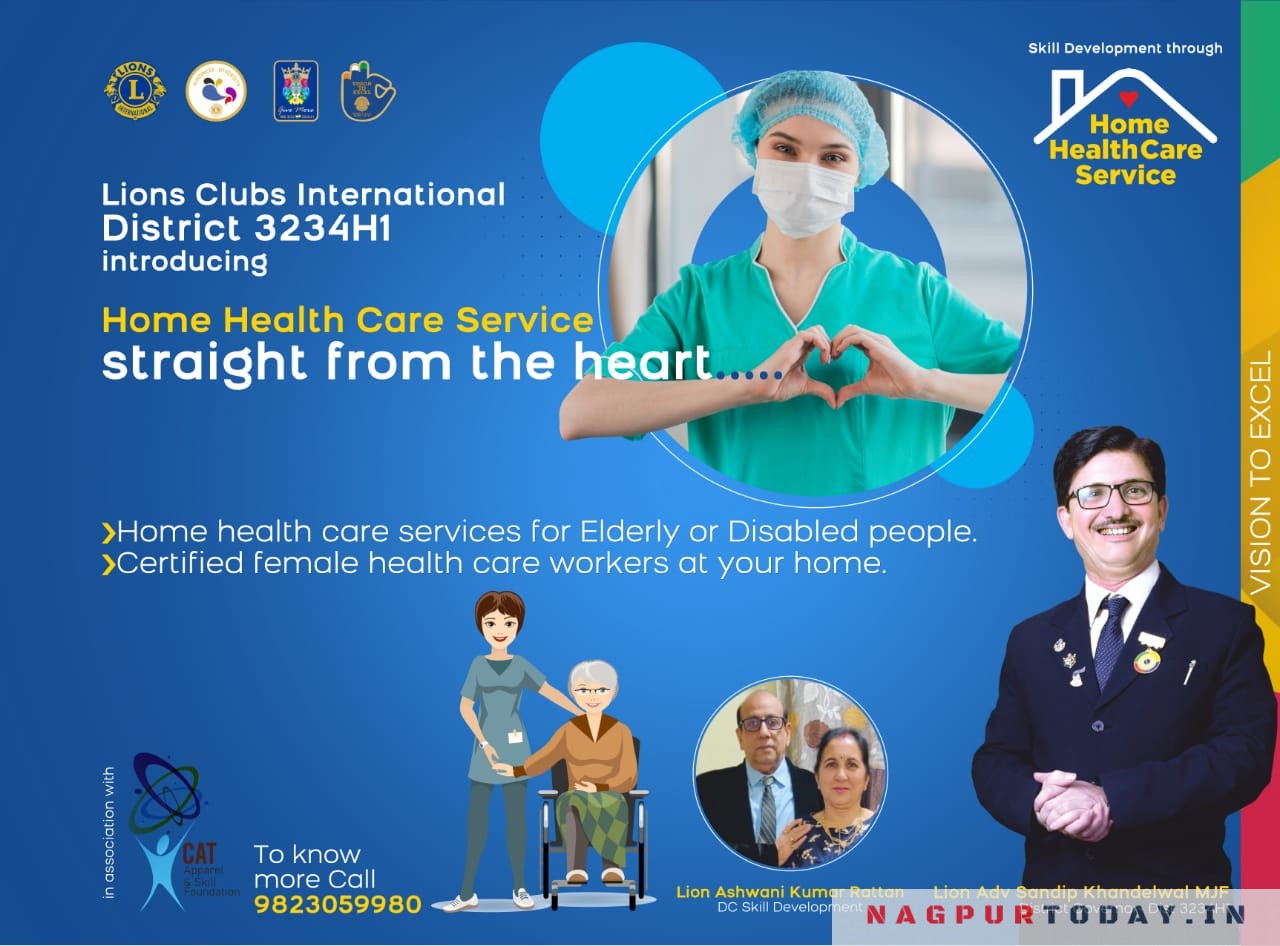 Presently there are 70 girls who are ready to take up the job. Good thing is that many needy people have started hiring these girls and now every day we are sending these girls for jobs. These girls are getting employment and are able to feed their families. All these girls are from very poor families who are in need of jobs. So, all efforts have been taken to select the right student and train them.
On this occasion many senior lions were present. Past District Governor MJF Lion Vinod Verma congratulated the team for good work and wished all success for this project. Ln Pratima Rattan gave a vote of thanks and said for all further information any person can contact Ashwani Kumar Rattan on 9823059980.