LCB arrests 6 for killing man in Khaparkheda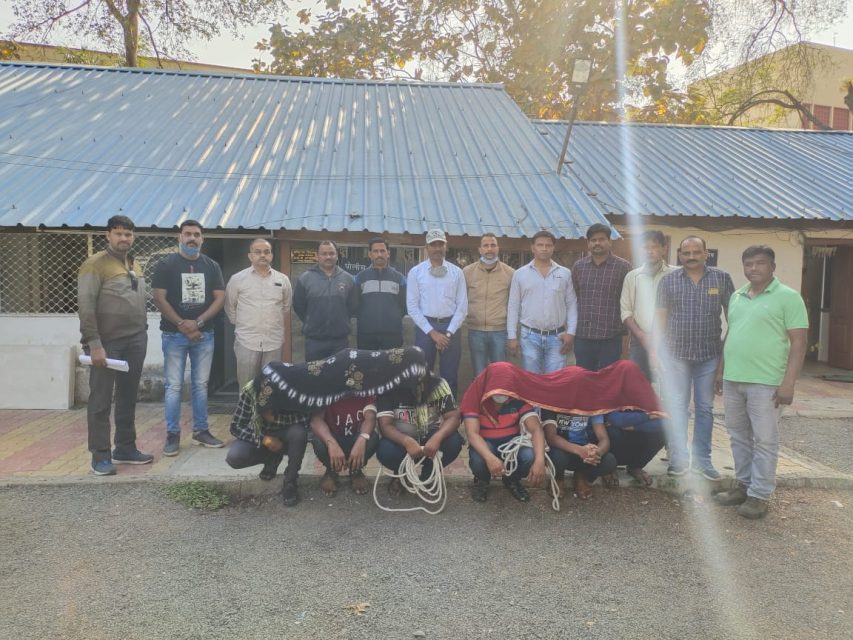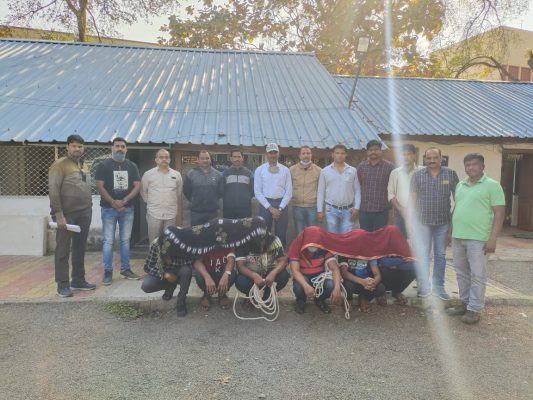 Nagpur: Barely 24-hours-after a 30-year-old man was killed by some unidentified persons by slitting his throat near Rajbaba Beer Bar, in Khaparkheda market area, the officials of Local Crime Branch (LCB) nabbed six accused in this connection from Akola.
The deceased was identified as Prashant Mukesh Ghodeswar (30) a resident of Khaparkheda. Cops have arrested the accused identified as Sudhir Piple, Sagar Mahurkar, Kaseem Pathan, Sultan Gadaknoje, Aashish Band and Anand Shinde in this regard.
According to press release issued by the LCB, Ghodeswar reportedly sold the land of his pan shop to Mahurkar at ₹1 lakh with the help of Piple. However, Piple only paid ₹50,000 to Ghodeswar. Following which Ghodeswar and Piple would often picked up quarrel.
On Wednesday night all the accused were consuming drinks at Rajbaba Beer Bar in the Khaparkheda market area. The victim Ghodeswar reportedly walked in during the same. Annoyed by continues demand for money, the accused under the influence of liquor decided to eliminate Ghodeswar.
The assailants reportedly attacked Ghodeswar with sharp-edged weapons at around 10 pm. The accused brutally slit throat of Ghodeswar. He collapsed on the ground in the pool of blood. Blood was oozing from his neck. He died on the spot. police led by PI Pundalik Bhatkar rushed to spot and sent the body for post-mortem.
Following the incident the cops started the probe using CCTV footage to identify the culprits. During the same cops received secret tip that the accused are on their way to Akola. Acting swiftly on the inputs, cops arrested the accused under sections 302 and 34 of IPC.