Indian Constitution is Life Line of Our Country…. Dr. S S Uttarwar

Vidarbha Institute of Technology, Nagpur witnessed the celebration of the 72nd Republic Day on the 26th January, 2021. Staff and Faculty members filled with a feeling of patriotism and dedication gathered near flag Post.
The ceremony took place in the presence of chief guest Dr. G. S. Natarajan, Director VIT and Dr. S. S. Uttarwar, principal VIT. The celebration started with the hoisting of the National Flag by auspicious hands of the Principal Dr. S. S. Uttarwar.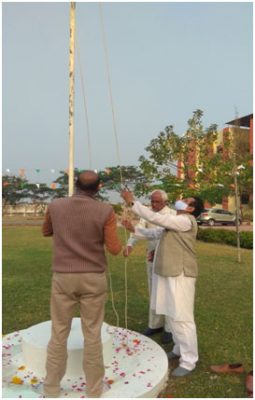 In his speech, The Principal highlighted the importance of the Constitution and its unique features such as Sovereign, Socialist, Secular, Democratic and Republic enshrined in the preamble of the constitution. He also gave an insight on the various accomplishments achieved by college and motivated the crowd for bringing more laurels for the college through their accomplishments.
Dr. G. S. Natarajan addressed the gathering and highlighted the achievements of the college. The program ended with the message to create a great nation through collective efforts from all individual.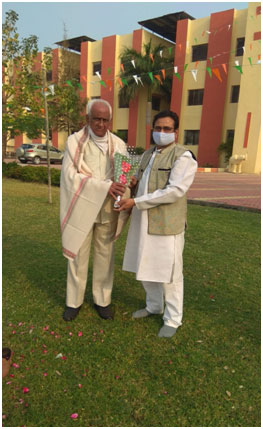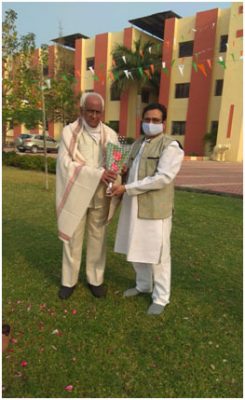 Mr.Jitesh.N.Maheshwari (Chairman, VIT),." Dr.Pooja Maheshwari (Secretary, VIT) Congratulate all and extends their best wishes to the gathering.