How to Play Cricket Like a Pro on Howzat App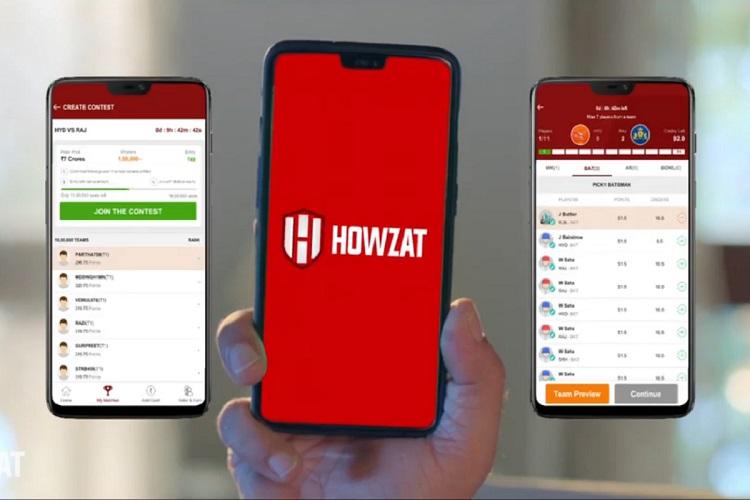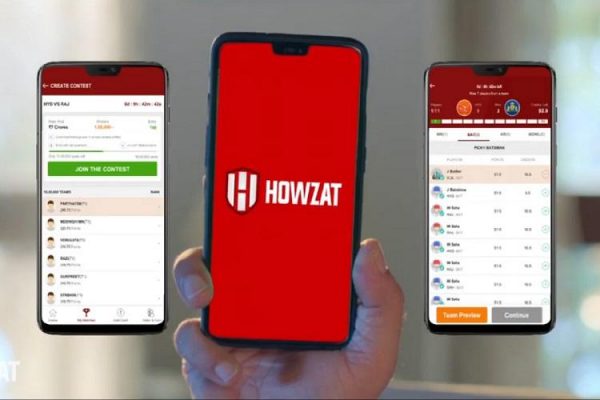 Cricket holds an extra special place in the hearts of Indians. As stated in a report by IFSG-AC Nielsen, 67% of the 180 million cricket fans in India who follow cricket online play fantasy sports. It can be safely said that the craze for fantasy cricket is only beginning to rise in India. If you love cricket and enjoy a good challenge, you will surely love Howzat. Playing on this fantasy app is as simple as ABC. As soon as you download the app and sign up, you can start playing by picking one of the ongoing or upcoming matches. Thereafter, all you have to do is showcase your cricket knowledge, create a team of 11 players and compete with other fantasy players to win cash. You can start with low stakes or go all in if you feel confident. Once a match goes live, your team earns points based on the real-match performance of every player on your team and you can check your progress on the "Live" tab.
Fantasy cricket tests your knowledge of the sport, decision-making ability and analytical skills. Knowing a few simple tricks is the key to winning fantasy cricket matches. Take a look at our exclusive tips on how to ace real fantasy cricket like a pro below.
Do your homework
One of the prerequisites to become a skilled player is to learn game rules, strategies and the points system used in the game.Fantasy cricket is all about strategy and knowledge. Make sure you have done your research before selecting a team. Select players based on their past records, fitness, form and adaptability. If you have a soft corner for a certain player, you need to keep those emotions aside and think practically while selecting your dream team.
Choose your captain and vice-captain wisely
It is crucial to create a strong team to score high, but choosing the right captain and vice-captain for your team can do wonders for your game. On Howzat, the captain earns 2 times and the vice-captain earns 1.5 times the points as other players for the same performance. So even if your team has the same players as others' teams, your captain and vice-captain can serve as trump cards and win you the match.
Play practice matches before joining cash games
You can improve your game by playing practice matches. They are a great way to brush up on your skills and boost your confidence. You can also invite your friends to compete in an exciting league with you. And guess what, you can win real cash bonuses by referring Howzat to your friends.
Invest in players wisely
Always make sure that you invest in players smartly. It is common for a few players to be priced high even when they are in poor form. If you choose such players, you will often have to exclude some other good players. So instead of going by just players' stature, focus on new and talented players who are in form and create a balanced team. This will increase your chances of winning.
Choose the right players and edit your team if required
Your ability to spot players who can perform well in a match will help you select the right players and score more points. Especially when it comes to T20s and ODIs, it becomes super important to pick the right batsmen. Ensure that you are not ruining your game by selecting those who may never get a chance to bat. Pick players who bat in the first four positions in the batting line-up. While choosing bowlers, go for wicket-taking bowlers because selecting bowlers only on the basis of good economy rates will not get you many points. Another essential but often overlooked key to winning is selecting players who will be actually available to play the game. If you pick a team with players who do not play the game because of injury, etc., you will lose. If any player on your team gets dropped from the team at the last moment because of injury or for any reason, edit your team before the match starts and replace such player(s).
A good understanding of the game and thorough research will help you beat the odds and win in the game of fantasy cricket. In the end, strategizing is important, but equally important is enjoying the sport in its true spirit. Do your homework, strategize and get your daily dose of thrill by playing exciting fantasy cricket matches on Howzat App. Happy gaming!