Hexaware Co expresses anguish over death of its 4 staffers in road mishap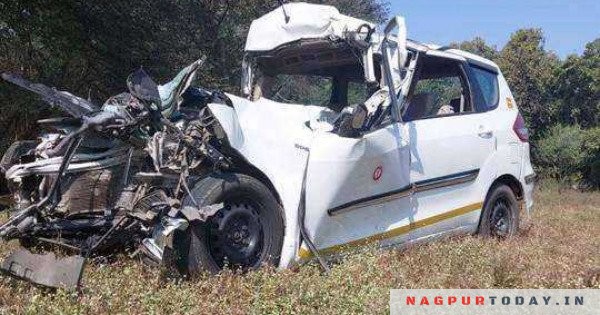 Nagpur: The Hexaware Technologies Ltd, a Mihan-based company, has expressed its anguish over the tragic death of its staffers in a ghastly road mishap.
The employees of the company namely Balchand Ukey (34), a resident of Chichbhuvan, Piyush Tekade (24), a resident of Koradi, Neha Gajbhiye (25), Uppalwadi, and Payal Koche (27), a resident of Teka Naka were killed when the car they were travelling in rammed a sand-laden truck in the wee hours of Friday, December 25, in Sonegaon police area. Another employee Aashish Sarnalayan (27), a resident of Bokhara, Koradi Road sustained severe injuries in the accident.
Sreedatri Chatterjee, Head of Corporate Communications, Hexaware Technologies Ltd, in a press statement said, "We are deeply anguished by this extremely unfortunate incident. We stand in solidarity with the employees' families and are already in touch with the concerned authorities to help bring justice to the deceased."