HC Respite to Mercedes Benz Dealer Against Midc Action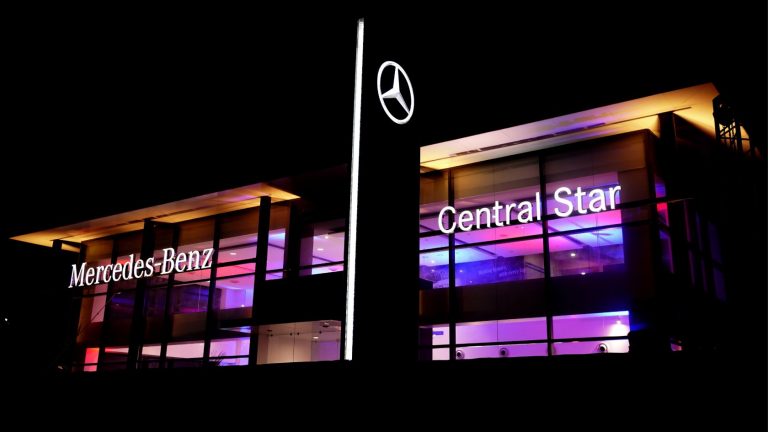 Nagpur: The Nagpur bench of Bombay High Court, on Thursday, directed the Maharashtra Industrial Development Corporation (MIDC) not to take any coercive action against Central Star- Mercedes Benz Motors for alleged commercial use of industrial plot. The petition filed by the vehicle dealer and the plot owner challenged the orders passed by MIDC, thereby imposing penalty of over Rs 29 lakh on the petitioner for allegedly using an industrial plot for commercial use.
MIDC had put the petitioners to notice that within 15 days, it would initiate legal action against the petitioners, including having the electricity connection disconnected and shutting down the unit. The orders were received on December 18th and water connection was already disconnected. The petitioner approached the court through its counsels Senior Advocate Avinash Gupta ,challenging the MIDC order on the ground that the application for conversion for commercial purposes was pending before MIDC and that it was ready to deposit the amount demanded with directions to decide the Application of the petitioners in a time bound manner . The petitioners also brought to the notice of the High Court that it had made several representations to MIDC, thereby bringing to decide it's application.
The earlier application of the petitioners for change of user from industrial to commercial purpose was rejected on 7/9/2015, however the said decision was not communicated to the petitioners and by the subsequent communication dated 9/10/2015, the matter has been submitted for re-consideration of the Authorities and such before the decision on said issue, the impugned orders were unjustified.
The division bench consisting of Justice Sunil Shukre and Justice Avinash Gharote, while granting stay to the impugned orders issued by respondents, directed that no coercive steps be taken against the petitioner subject to petitioner depositing penalty amount of Rs.29,84,102/-with the Registry. The Court also issued mandamus to the respondents to restore the water connection to the unit of the Petitioners Senior Advocate Avinash Gupta assisted by Advocates Akshay Naik & Aakash Gupta appeared for the petitioners.