Gadkari credits citizens for award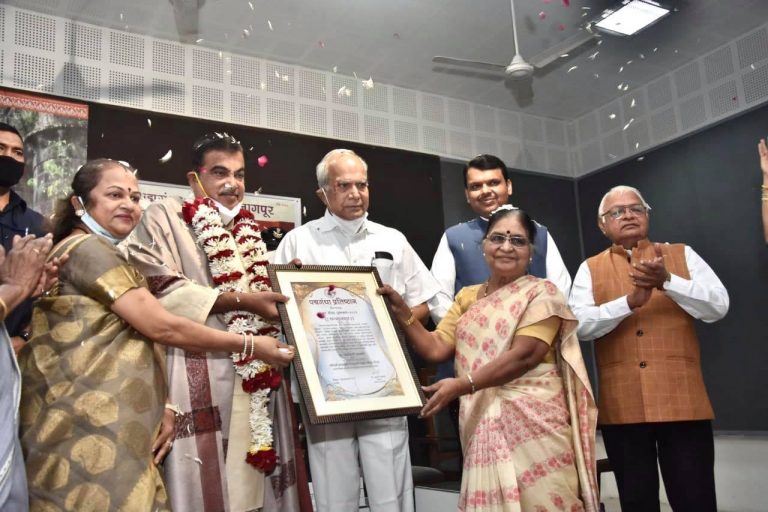 Nagpur: Union transport minister Nitin Gadkari gave the credit of his achievements to Nagpurians after receiving the Nalini Balkrishna Deopujari Memorial life time achievement award conferred by Padmagandha Pratisthan.
me an opportunity that I could do big things in Nagpur and all over the country. I built a double-decker flyover in the city. Soon a multimedia show of international standards will start at Futala lake. Central government is expected to clear the Broad Gauge Metro soon, which will provide fast connectivity to towns near Nagpur. I could execute all these works because people gave me an opportunity to represent and serve them," said Gadkari.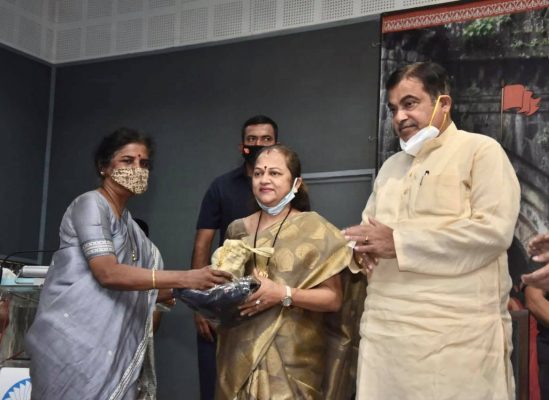 Former chief minister Devendra Fadnavis, Tamil Nadu governor Banwarilal Purohit, former Sanskrit university vice-chancellor Dr Pankaj Chande, Kanchan Gadkari, Padmagandha Pratishthan president Shubhangi Bhadbhade, Dr Satish Deopujari and others were prominently present in the function.
Further speaking on his works, the minister said, "I am building a tunnel in Zoji La. It is the biggest tunnel in Asia. I built six bridges on Ganga and Bramhaputra rivers each. The 1,300 kilometre long green expressway linking Delhi with Mumbai will be completed within a year. I started rejuvenation of Ganga and restarted water transport in the country. During the corona lockdown period I held 280 video conferences and connected with 80 crore people."
"In the social field, I paid for the cardiac surgery of poor kids. I donated artificial legs to handicapped persons," the minister further said. He expressed disappointment over the failure to stop farmers' suicides in Vidarbha. "I launched several schemes for the farmers but did not get the expected success," he added.