Dozee – contactless monitoring device – made by Nagpur youth helping frontline warriors in saving lives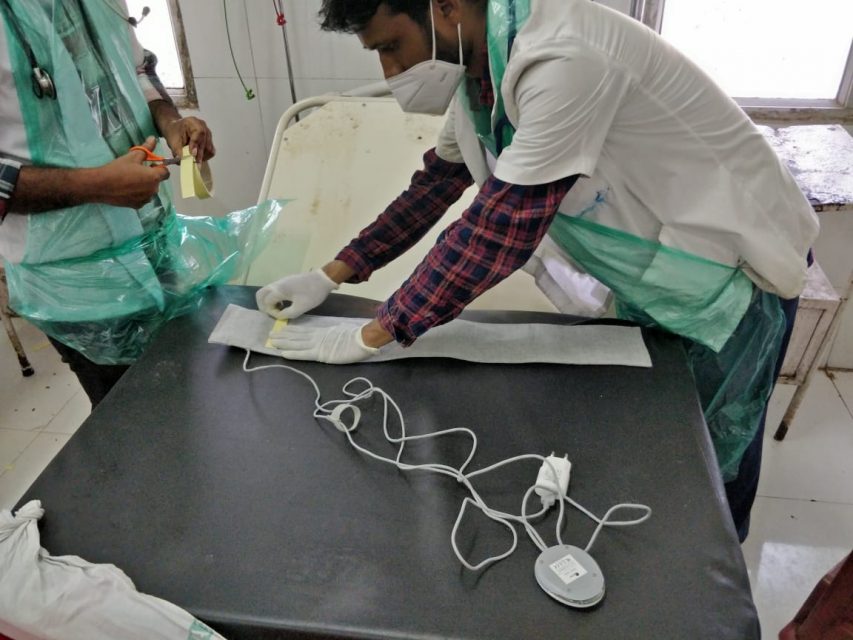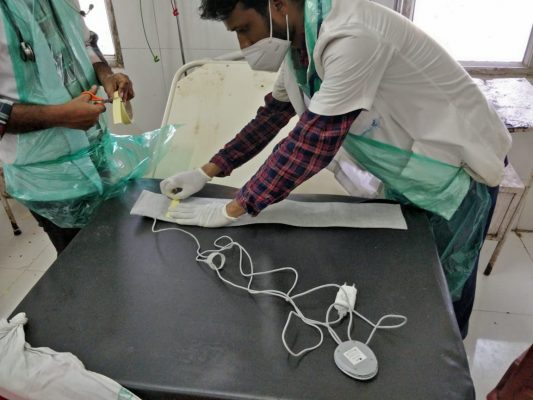 Nagpur: With the novel Coronavirus outrage brought new normal of remote healthcare monitoring to ensure protection of the healthcare workers as they struggle to treat patients, Dozee – a contactless health monitor that can tract heartbeat, respiration, sleep and stress-recovery, with medical-grade 98.4 percent accuracy — made by city based youth Mudit Dandwate helping frontline workers at Government Medical College and Hospital (GMCH) and Indira Gandhi Government Medical College and Hospital (IGGMCH) to monitor patients remotely without any physical contact.
A mechanical engineer by education, Mudit, a resident of Besa, had graduated from Indian Institute of Technology, Mumbai. Despite losing his left limb in a crocodile attack to save his dog, Mudit found Dozee, an AI-powered Contactless Remote Health Monitoring company, based in Bangalore. Essentially, Dozee converts hospital beds to a step-down ICU to measure patients' vitals continuously. The device has a sensor that captures micro-vibrations produced by the body every time the heart pumps blood, during inhalation, exhalation, muscle twitches, tremors and body movements.
"This is useful for hospitals as they can now monitor the patients' vitals automatically throughout their stay by installing the device under the bed. The device is as accurate as all the equipment used by hospitals to gather the same data. There are over 250 devices installed in GMCH and IGGMCH. The hospital administration is often pleased by its assistance," says Mudit.
"Dozee reduces risk of infection from patients as healthcare workers are not in direct contact with them. It optimizes the time and productivity of nurses who spend a lot of time checking patient vitals and updating them manually throughout the day. And untimely it reduces the need for too many devices per bed, increasing efficiency through a simple device," Mudit asserts.
In 2020, Dozee won the ET Startup Awards, Nasscom Emerge 50 and also the prestigious Anjani Mashelkar award for innovation in the medical devices field.