COVID-19 vaccination drive begins at 12 centres in Nagpur district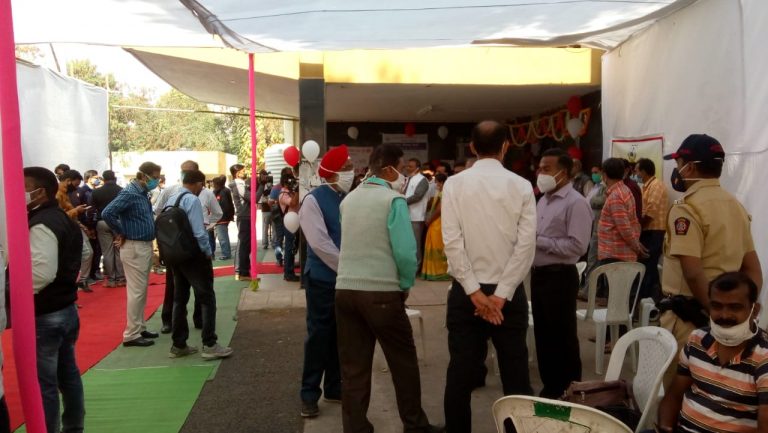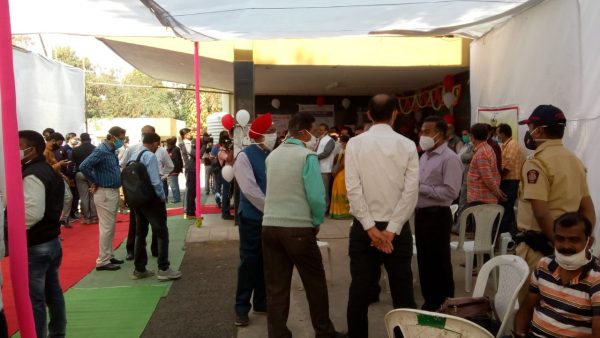 Nagpur: Soon after the address of Prime Minister Narendra Modi, the Corona Vaccination process began in Nagpur District's 12 Centres. Nagpur district the city part has 5 designated centres where the vaccination drive will be conducted while the rural part of the district has 7 centres ready to administer vaccines.
Additional Civil Surgeon of Daga Hospital, Dr. Sandhya Dange, AIIMS Director, Dr.Vibha Dutta, and Medical Superintendent, Dr. Manish Srigirivar, Dean of Mayo Hospital, Dr. Ashok Kewalia, and Dr. Reena Ruproy at Medical Hospital were given the first shot of the vaccines in the city.

Medical Officer, Dr. Prajakta Gupta, received the first vaccine in Ramtek. Dr Piyush Jakkal, became the first person to receive the vaccine in Bhandara District while Dr. Rajendra Jain received the first shot of the vaccine in Gondia.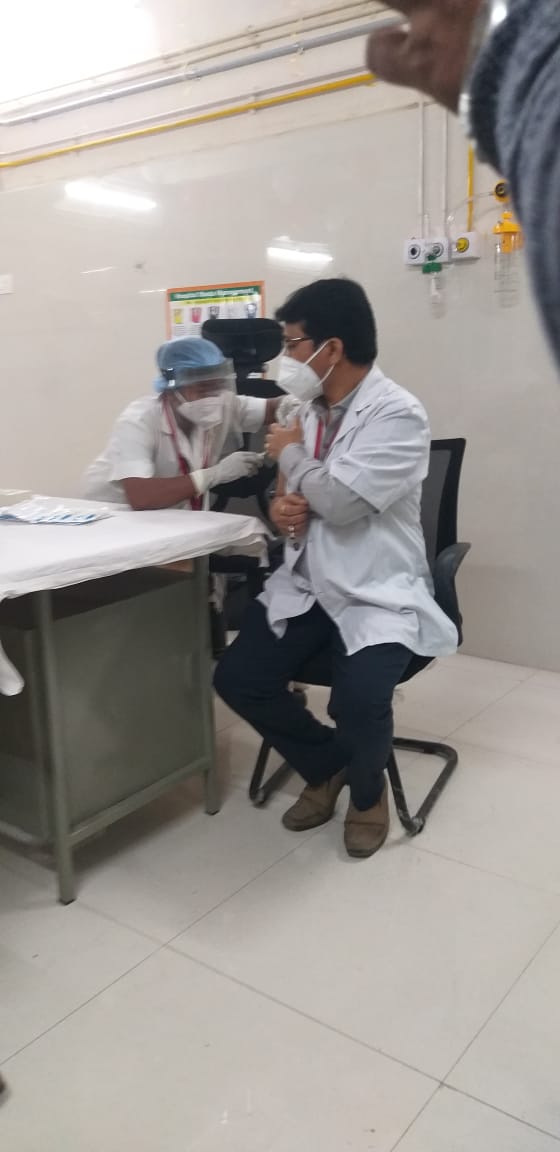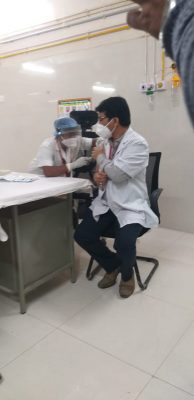 In Nagpur district 34,333 health workers registered themselves that include the city's 25,164 and 9,169 in rural areas. The department is planning to do vaccination of 100 health workers at a centre everyday.
The five centres in the city include All India Institute of Medical Sciences (AIIMS), Nagpur; Daga Hospital, Government Medical College and Hospital (GMCH), Indira Gandhi Government Medical College and Hospital (IGGMCH), Mahal Diagnostic Centre. In rural the centres will be Sub-District Hospital at Ramtek, Kamptee, Rural Hospital at Umred, Hingna, Saoner, Katol and Gondkhairi Primary Health Centre.