Country-made revolver seized from youth in Mominpura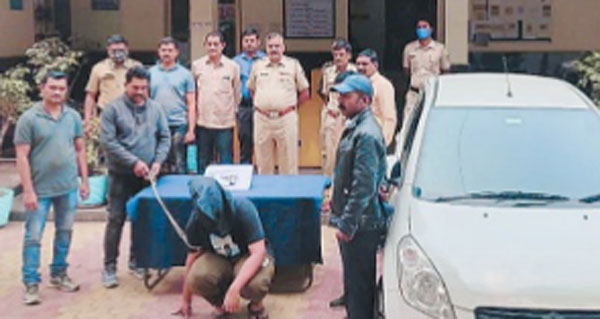 Nagpur: A Sophisticated country made revolver was seized by a team of Tehsil police after apprehending a youth in Mominpura area. Acting on a tip off, the cops netted Sayyed Rajik Ali (22), a resident of Jafar Nagar, Sadiqabad Colony, in the ground adjacent to MLA Canteen.
Ali was picked-up on morning of Thursday. The cops also seized a fourwheeler (MH-31/EA-0144) valued at Rs four lakh, a high end mobile handset worth Rs 50,000. Ali was found seated in the car driver's seat in early morning. During the search the steel pistol was found on his person along with the high end mobile handset.
During preliminary inquiry, Ali told cops that the pistol was provided by one Javed Sheikh, a resident of Mhalgi Nagar Square.
The action was taken by a team comprising Sub-Inspector B G Rathod, ASI Sanjay Dubey, HC Fulchand, NPCs Anil Chaturvedi and Purshottam Jagnade, constables Ranjit Bawne, Rupesh Sahare, Madhav and Yogesh.