Cops strike on night curfew violators in Nagpur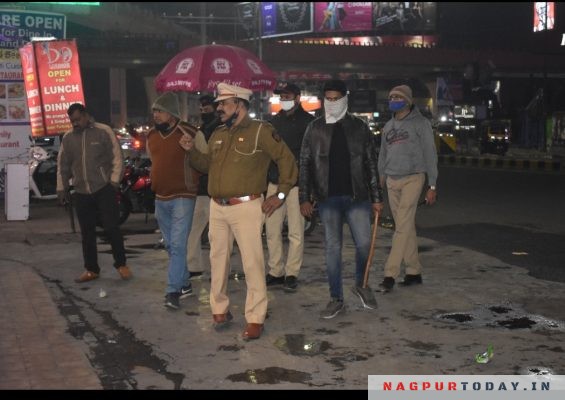 Nagpur: The first day of night curfew announced by the State Government in view of Covid strain scare in UK, turned out to be full of action in Nagpur. As the senior police officials turned up on city streets on Tuesday night to keep the curfew in check, many citizens were caught unaware as they took the announcement casually while the cops meant serious business.
As the police parties zoomed out across the prominent areas in the city to implement the night curfew, most of the people chose to ignore the orders. The police doled out serious warning to the violators who seemed all set to party in the winter chills.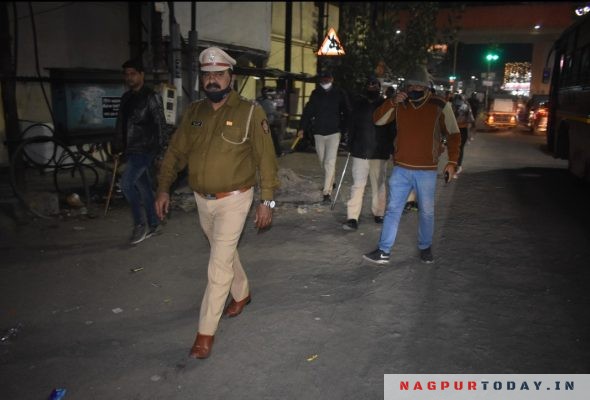 It was revealed that many of the citizens violating the night curfew were found stepping out from the bars, pubs and restaurants.
The decision has been taken in view of ensuing celebration mood for Christmas and New Year Eve, that may further worsen the pandemic situation.