Budget 2021: "FM should rationalise non-corporate and personal income tax rates," says Dipen Agrawal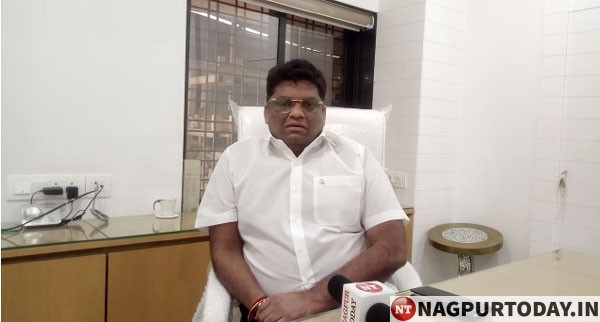 Nagpur: With Budget 2021 set to due on Monday, traders across the country are expecting reliefs from Finance Minister; after the prolonged recession period wrecked by novel Coronavirus pandemic, says Dipen Agrawal, President – Chamber of Associations of Maharashtra Industry & Trade (CAMIT).
Agrawal said that, last year just after budget, the health crisis "Covid-19 pandemic" started unfolding off before the world including India. In absence of any medicine, the only solution available was containment i.e. social distancing and shutdown. Initially impact was seen as supply side crisis with contraction in manufacturing but after containment was removed and we moved on it turned into demand-side shock, because incomes have been diminished. Government has attempted to convert this crisis into an opportunity to ensure people consume products made in India and also become part of global supply chain.
Agrawal further added that, today one thing everyone expects from the Finance Minister, Nirmala Sitharaman is to bring the economy back on track. To revive the economy real estate sector, the second-largest direct and indirect employer in the country which accounts for approx.10 percent of the GDP, deserves serious attention in the upcoming budget. FM should also consider incentivising alternative asset classes such as warehousing, data canters and co-working spaces to build momentum on both the demand and supply side. Currently MSME's and Mega industries both are feeling the heat of increase in raw material cost, FM needs to do some balancing.
These measures will help boost retail sale/consumption which in turn can offer a huge impetus to trade and economic activities. He also said that FM should rationalise non-corporate and personal income tax rates. FM should enhance exemption limits for individuals particularly health insurance premium in the given situation. I am positive and see this as a directional budget, he said.
Covid-19 has impact on everyone`s lives, businesses and country's economy, the expectations from the upcoming Union Budget 2021 is high. In the short term, government has to spend more and with anticipate revenue shortfall, it has to do more with less. Government has to support demand in the short and for that it needs to spent with open hands but judiciously. We strongly believe that reforms pay off with a lag. India had seen major reforms in 1991, but growth touched 8 per cent after 2000. For growth to return to its 8% plus levels enhancing reforms should continue and it should not be a single event.