Beltarodi police arrest three for mobile theft, 26 handsets recovered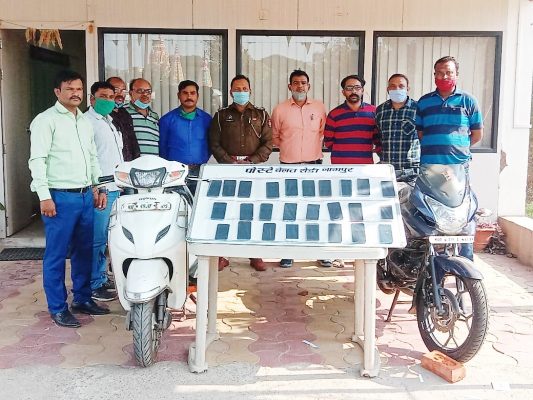 Nagpur: In a significant action against flourishing incidents of mobile theft, the squad of Beltarodi police has rounded up three accused for mobile thefts and recovered 26 mobiles from them. Besides, arresting accused identified as Ramesh Avshesh Sahu (25), a resident of Dighori, Shah Ruk Beg wald Waqeel Beg (27), a resident of Hasanbagh and Sarvesh Bagirachi Patel (31), a resident of Kalamna, cops have confiscated two wheelers, and other materials collectively of ₹3,72,990.
According to police sources, a 21-year-old Nikita Nilesh Patle was robbed of her purse comprising mobile phone, cash and other valuable documents to the tune of ₹ 6,500. Nikita had also narrated the appearances of the accused to the cops. During the investigations cops traced the stolen mobile phone and lunched the manhunt of the accused based on the appearance described by Nikita. During the same, cops came across the three accused.
During the interrogation, the trio confessed the crime. Beltarodi cops have arrested the accused trio under relevant Sections of the IPC. Further probe is underway.