All round Knowledge is Key of Success -Dr. S S Uttarwar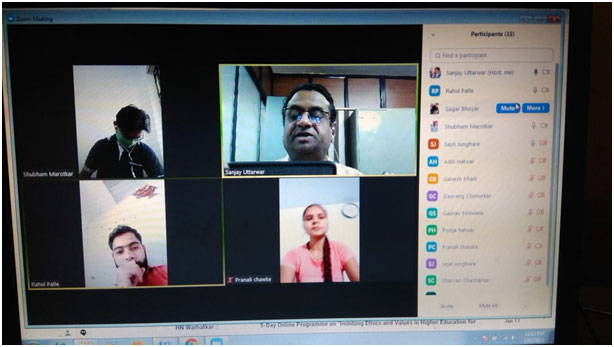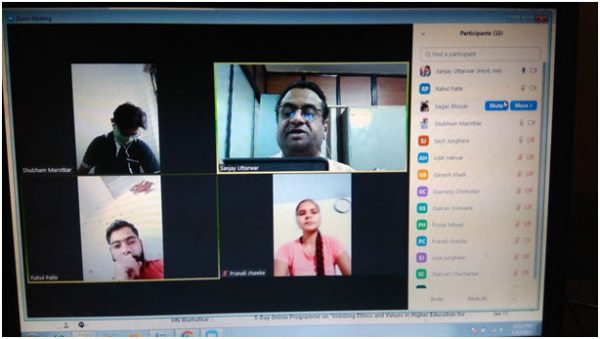 A Horizon Technical Quiz was arranged online for First Year Students at Vidarbha Institute of Technology, Nagpur. Dr. Sanjay Uttarwar Principal of college has conducted it. In his delivery he explains the importance of general and Technical knowledge to get success in life. He puts various live examples in support of his views.
Mr.Yash Chaudhary, Pranav Chawke, Rahul Patley, Vishrant Bargat, Tejas Waghmare, Shubham Marotkar, Shubham Moon, Miss Vaishnavi Kakde, Sejal Junghare, Sayli Junghare, Puja Hatwar, Pranali Chawke, Vinu and many more students has actively participated in it.
Dr. Sanjay Uttarwar is a renowned personality in academic circle of Nagpur & Pune. He is having 32 years experiences in teaching and motivational activities. He is a invitee speaker by various colleges, Govt & Semi Govt. Organizations to deliver experts lecture on various current topics. He is recipient of National and International Level awards for his valuable contribution to society .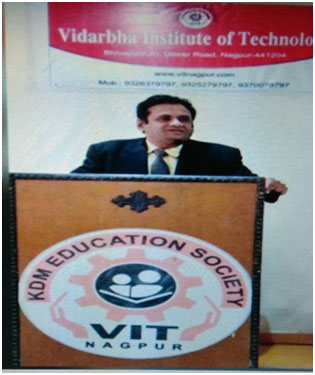 All students of VIT gets charged after Quiz and has participated and responded lively for Quiz. Quiz was bases on general and subject knowledge. First Year Department has thanked Principal for conduction of this technical event. Round the year , VIT Conducts various technical events for students. Mr. Jitesh N. Maheshwari Chairman, Dr. Pooja Maheshwari Secretary & Dr. G. S. Natrajan Directors appreciate the said Quiz and extend their best wishes.