Adhering to Covid-19 norms, Nagpur schools reopen

Nagpur: With mandatory thermal screenings before entering, RTPCR tests for both teaching and non-teaching and social distancing besides wearing masks inside the school premises and several other precautionary measures, the schools in the city reopened from Monday.
Several schools carried out sanitisation of classrooms on Sunday as part of preparations for re-opening from Monday. Already, teaching and nonteaching staff of various schools including those of NMC had started getting themselves tested for the past few days. Though the schools have tried to secure consent letters from parents of students, till January 1, only around 16,000 parents had given such consent letters. Against this backdrop, the schools in the city reopened from Monday.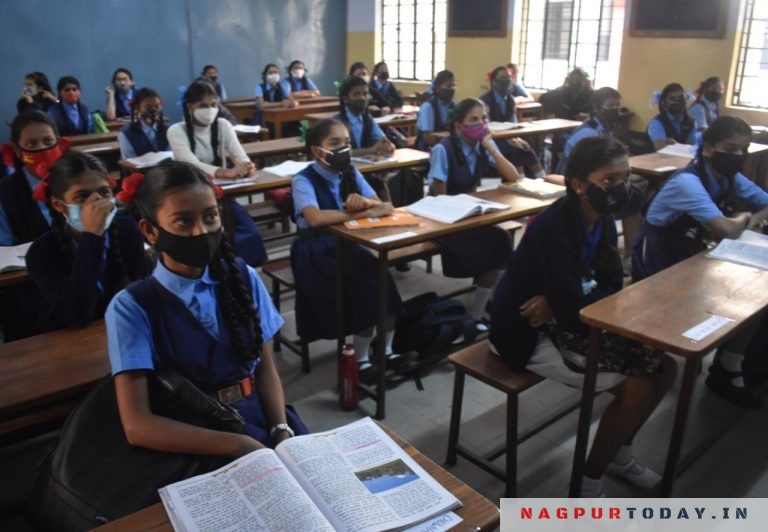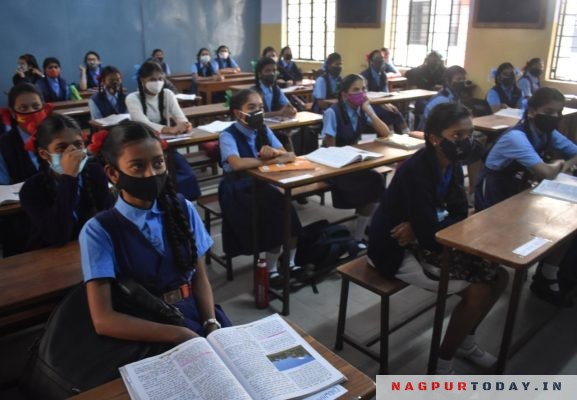 The schools should have an arrangement of thermometer, thermal scanner, pulse oximeter, sanitiser, soap, water etc. safe distance on a bench, sanitation were common sight on this occasion.