AAP hits streets in Nagpur in support of farmers' Bharat Bandh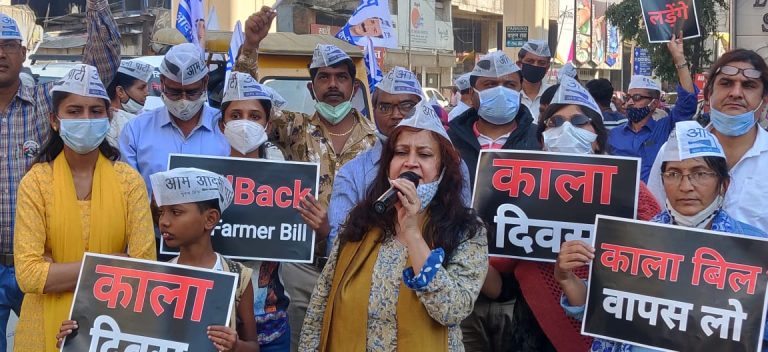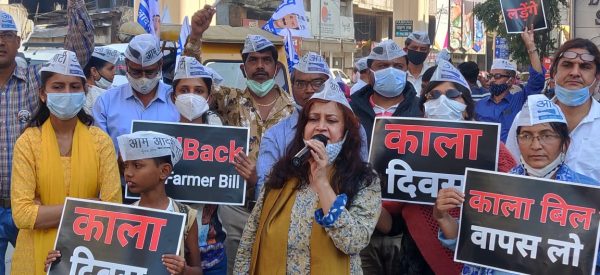 Nagpur: Aam Aadmi Party activists on Tuesday morning extended support for the Bharat Bandh called by 35 farmer's organizations across the country against the three discriminatory agriculture reform laws recently passed by the Central Government. On the occasion, AAP activists appealed to shopkeepers and traders to show solidarity and extend support to the farmer's agitation in Delhi by keeping their shops and business establishments closed.
Shopkeepers and traders in Sitabuldi and nearby areas closed their shops and actively participated in the Bharat Bandh. AAP activists also appealed to other sections of the society to join the bandh and show solidarity with farmers.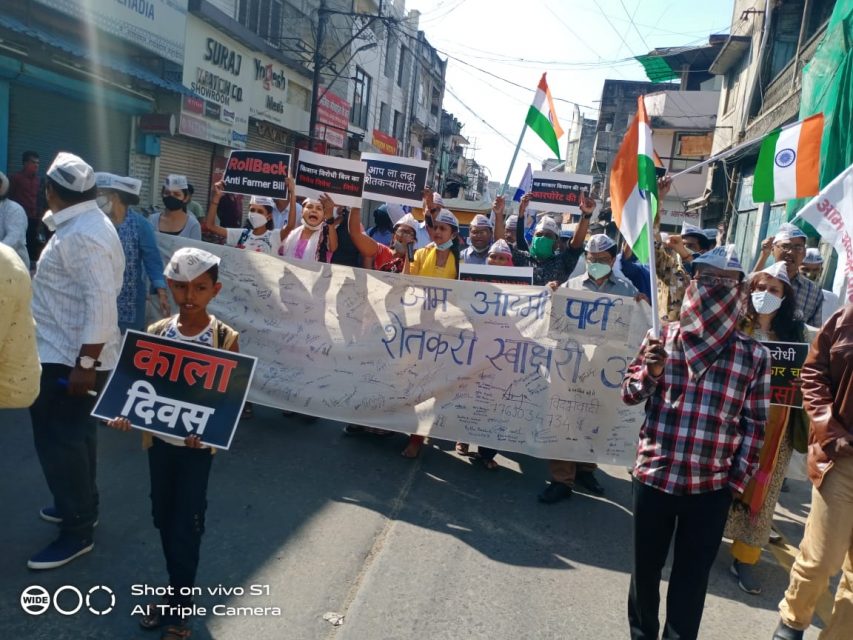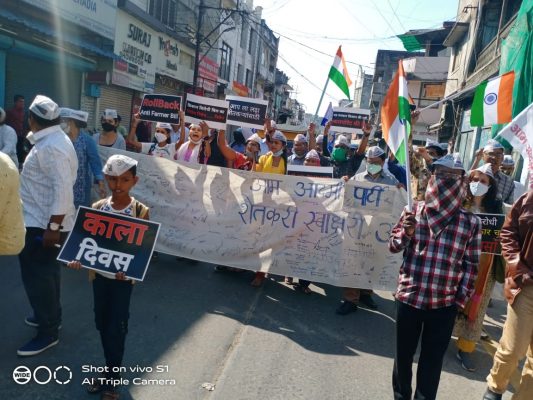 The agitation was led by Vidarbha convener and state committee member Devendra Wankhede, state treasurer Jagjit Singh and Nagpur convener Kavita Singhal. The event was attended by State Joint Secretary Ashok Mishra, National Council Member Amrish Savarkar, Nagpur Secretary Bhushan Dhakulkar, Nagpur Co-Coordinator Prashant Nilatkar, South West Coordinator Ajay Dharme, Harish Gurbani, Roshan Dongre, Dilip Bidkar, Rajni Shukla, Vishwajeet Masram, Hemant Bansod, Rajesh Bhoyar, Mayank Yadav, Rakesh Ambode, Ravindra Ghidode, Shirish Tidke, Pushpa Dabre, Nagsen Shende, Shahrukh Sheikh, Pravesh Landge, Krital Velkar, Piyush Aakare, Dr. Jaffrey, Girish Titramare, Shalini Arora, Meena Bhoyar, Ashok Lodham, Chandrashekhar Lokhande, Amol Hadke, Alka Popatkar, Laxmikant Dandekar, Monty Muthkare, Shivam Kakade, Bunty Dhole, Rahul Kawale and other senior office bearers of the party and activists of the Aam Admi Party.