AAP activist Amol Hadke felicitates Adv Abhijit Wanjari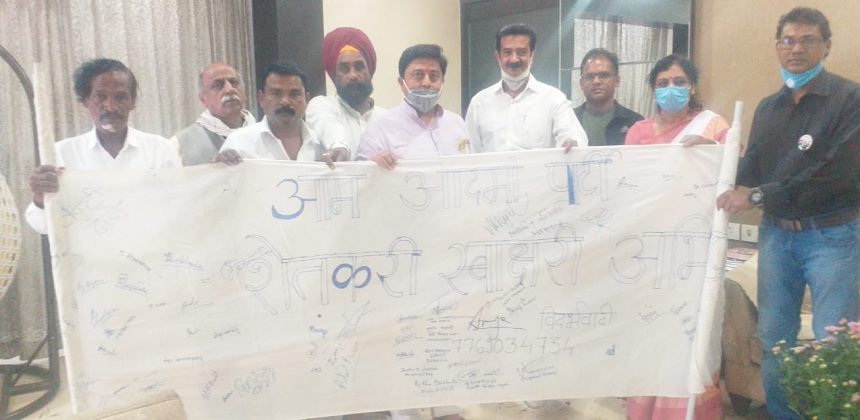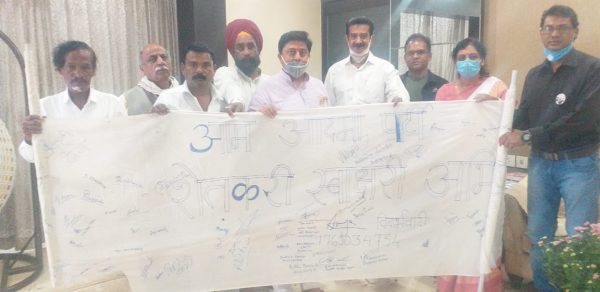 Nagpur: Aam Admi Party activist Amol Hadke along with his colleagues felicitated Adv Abhijeet Wanjari who decisively won the MLC elections in Nagpur a few days ago. Congratulating him on his victory, Hadke and his fellow activists from the Aam Admi Party emphasised on Wanjari the need to work for the mission of 'Shikshan Swasthya Rozgar' (Education, Health and employment). .
They also took his signature on a memorandum seeking the immediate abolition of the discriminatory anti farm bills which have recently been passed by the centre and sought his support in this concern. Youth employment and empowerment is an area in which people's elected representatives like Wanjari need to work on, Hadke opined. He also apprised Wanjari of the need to raise the matter of developing the MIDCs and MIHAN in Nagpur for employment generation for graduates at the appropriate levels.
On the occasion, Bunty Dhone, Sachin Lonkar, Sikandar Bagde and others were present.