4th Test: Sundar strikes; Smith out for 36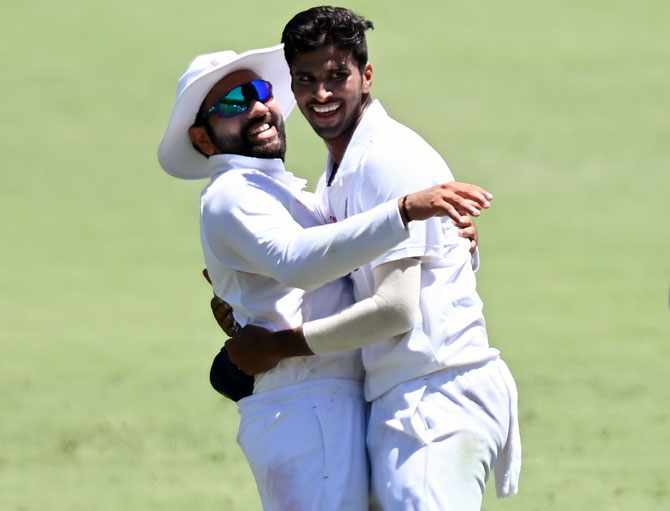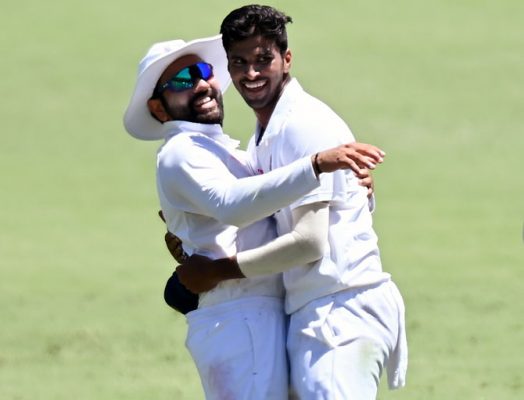 A short delivery from Saini as Labuschagne pulls it through square leg for a couple.
But he gets a lifeline next delivery. Saini gets some extra bounce as Labuschange looks to defend but gets the edge and Rahane puts down a simple catch at gully.
And to make matters worse Saini is down with some injury. This is not looking good as Saini walks off the field with injury as part-timer Rohit will complete the last ball of the over.
Rohit bowls medium pace as Labuschagne cuts it for a single.
In the next over, Labuschagne clips Sundar through the leg side for a single. Wade defends the next few deliveries as Pant gets vocal behind the stumps to distract the left-hander.
Wade then takes a single to mid-off and Labuschagne picks one off the last ball.
With Saini off the field with injury, Natarajan comes back into the attack.
The first ball is down the leg side as Labuschagne misses the glance before he is hit on the pads next ball but the leg before shout is turned down with the ball looking to miss the leg stump.
He then flicks the fifth ball through the covers for three runs to bring up Australia's 100, in the 38th over.
In the next over, Sundar drops short as Labuschagne makes room and cuts it past point for two runs before he defends the rest of the over with caution.
Natarajan drifts on the pads as Wade clips it on the leg side for one and Labuschagne shows some solid defence to keep out the rest of the over.