24-hr NHAI-NMC shutdown for utility shifting interconnection work on Dec 21

No water @ Subhan Nagar, Pardi-1&2 & Bhandewadi ESR areas in Lakadganj zone on Monday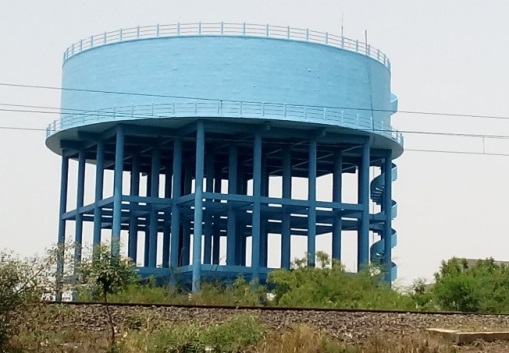 Nagpur : National Highway Authority of India (NHAI) has requested for a 24-hour shutdown to interconnect newly laid 700 mm dia pipeline to existing 700 mm dia pipeline near Bharat Nagar Square and 500 mm dia pipeline to existing 500 mm dia pipeline near Nag River on Manewada square.
NHAI is constructing a four lane flyover on NH- 6 and under utility shifting prograame , this 24-hour shutdown for both interconnection work that will strat at 10 am on Dec 21 will affect water supply in four ESR's of Lakadganj Zone .
Areas to remain affected due to NHAI shutdown are :
SUBHAN NAGAR:-Netaji Nagar, Subhan Nagar, Sai Nagar, Baharat Nagar, MHADA colony, Gulmohar nagar, Abha colony, Shikshak colony, Vijay Nagar, Gujarati colony etc.
PARDI-I:-Mahajanpura, Khatikpura, Matangpura, Dablewadi,Udiya Mohalla,Gajanan Madir Parisar,Thawkarwadi,Ambe Nagar,Samata Nagar, Ekta Nagar,Durga Nagar,Sarai Mohalla,Hanuman Nagar,Sadguru Nagar,Vinoba Bhave Nagar,koshtipura,Ranisati lay-out,Jaydurga Nagar,Rambhumi-I,Rambhumi-II,Sundar Nagar,Shende Nagar,Deep Nagar etc.
PARDI-II:- Talpura,Sharda Nagar,Bhawani Mandir,Ganesh Mandir Parisar,Ram Mandir Parisar,Ghatate Nagar,Ashok Nagar,Renuka Nagar,Gangabag,Navin Nagar,Shyam Nagar, Abha Nagar,Bharatwada Village,Karare Nagar,Punapur Village,Shivshakti Nagar.etc
Bhandewadi ESR:-Raj Nagar,Balaji Kirana, Vaishnodevi Nagar,Shrawan Nagar,Sarju Town, Khandwani Town,Pawanshakti Nagar,Antuji Nagar,Tulsi Nagar,Abbumiya Nagar,Mahesh Nagr, Meher Nagar,Sarode Nagar,Sahil Nagar etc
NMC-OCW has appealed citizens to store sufficient water for their use as tanker supply will also not be possible & co-operate. Water through Tankers will also be not possible in affected areas.
NMC-OCW have appealed citizens to co-operate and if they have any complaints regarding water supply or need information please do contact @ NMC-OCW's Toll Free Number 1800 266 9899 at any time.