Team CAIT Ladies Wing felicitates director general (investigation) Pune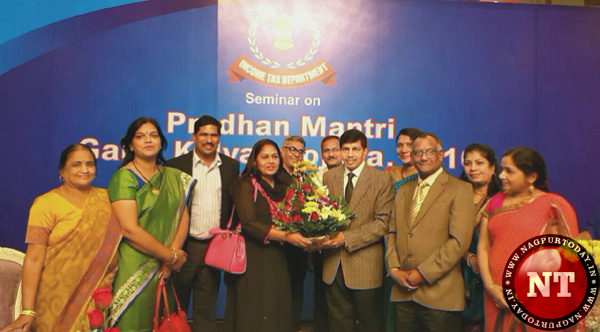 Nagpur: Director General of income tax (investigation) Rakesh Kumar Gupta was falicitated by Asha Pandey and her team members of Team CAIT Nagpur Ladies wing during his recent visit to nagpur in connection with work shop on Pradhan Mantri Garib Kalyan Yojna. During discussion Asha Pandey explained that the ladies under stand the provision by attending such work shops and carry the massage to masses in societty. Rakesh Kumar Gupta appreciated the working of the wing. Director Suresh Batini was also present.The meeting ended with fruitful interactive session.
Those present included Anu upaddhaya, jyoti awasti, sangita khandelwal, jayshree gupta, anita totewar, samiksha grahwal and others informed secretary Pinkush Jaiswal.