Matador dashes woman to death in Nagpur's Pachpaoli area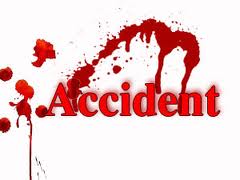 Nagpur News: The spate of road accidents situation in Nagpur is showing no sign of any improvement as a woman was killed when a Matador in great speed dashed her in front of Taj Sporting Club in the Pachpaoli area. The woman was identified Karuna Ramesh Kathane (37), a resident of Shende Nagar.
According to police, Karuna was returning home on a bicycle at 8.30 pm yesterday. A blue coloured Matador (MH-31 W/8566 driven at great speed collided against her bicycle in front of Taj Sporting Club. Karuna died of serious injuries on the spot. Sensing a grave trouble, the driver of the Matador fled the spot. Police Sub Inspector Dambale of Pachpaoli Police Station, after receving the information, reached the spot along with a team of policemen. They have registered an offence and are searching for the absconding driver.