Insta Pic : Riya Sen's honeymoon out in open at Prague!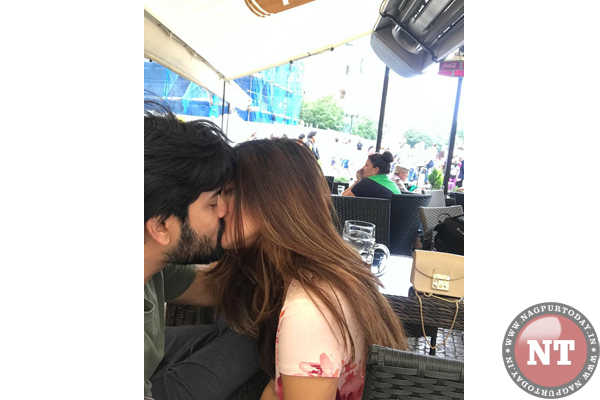 Actress Riya Sen, who recently had her status changed to 'married' after her wedding to long-time boyfriend Shivam Tewari, has zeroed in Prague as her honeymoon destination. On Instagram, she recently dropped a picture from her honeymoon, in which the newly married couple are oblivious of their surroundings as they adorably share a kiss – this broke millions of hearts on social media. "Nooo…. don't kiss him," read a comment on Riya's Instagram feed. "Kisses for Mrs and a heart for art," is how she captioned the picture, which is taken at a street side cafe somewhere in the City of a Hundred Spires (yes, Prague).
Riya and Pune-based Shivam married in a ceremony according to Bengali rituals in August, pictures from which have been shared on social media by Riya's sister, actress Raima. The wedding ceremony had everything traditionally Bengali – from mukut and topor for the bride and groom to shubho drishti and mala bodol – Riya and Shivam were part of all the rituals. The couple also had a combined haldi ceremony on the morning of their wedding. The wedding festivities were close-knit celebrations with Riya and Raima's parents, actress Moon Moon Sen and Bharat Dev Varma, presiding over. Riya Sen is the granddaughter of legendary Bengali actress Suchitra Sen.