Girls wrestle at New Year fair in Nagpur village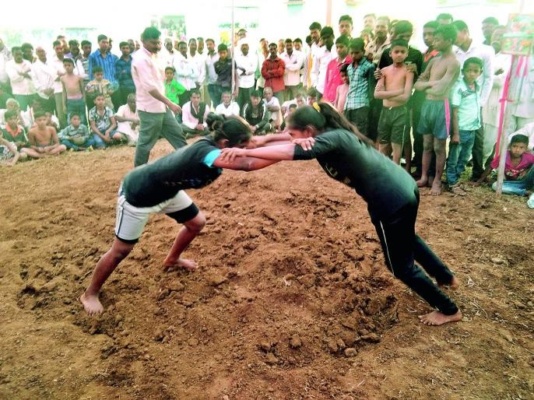 Nagpur: Wrestling is not an all-men domain, now. Especially after the Amir Khan-starrer 'Dangal' hit the big screen. Young girls in greater magnitude are also jumping into the ring and displaying their muscle power and skills on the mat and the red soil, as well.
As part of New Year celebrations, wrestling bouts were organised for girls at Khidki village near Kodamendhi in Nagpur district. A number of girls participated in the event enthusiastically. Breathtaking bout between Raksha Gaidhane and Pranali Zanzad entertained the villagers to the core. Other entertaining events such as 'Dandar', 'Tamasha,' dramas, etc were also part of the New Year celebrations.